Are your old UPVc windows looking tired, unloved and outdated?
Out with the old PVCu windows, in with the new composite Heritage Collection from Guild Home Improvements covering South East London, Surrey and Sussex.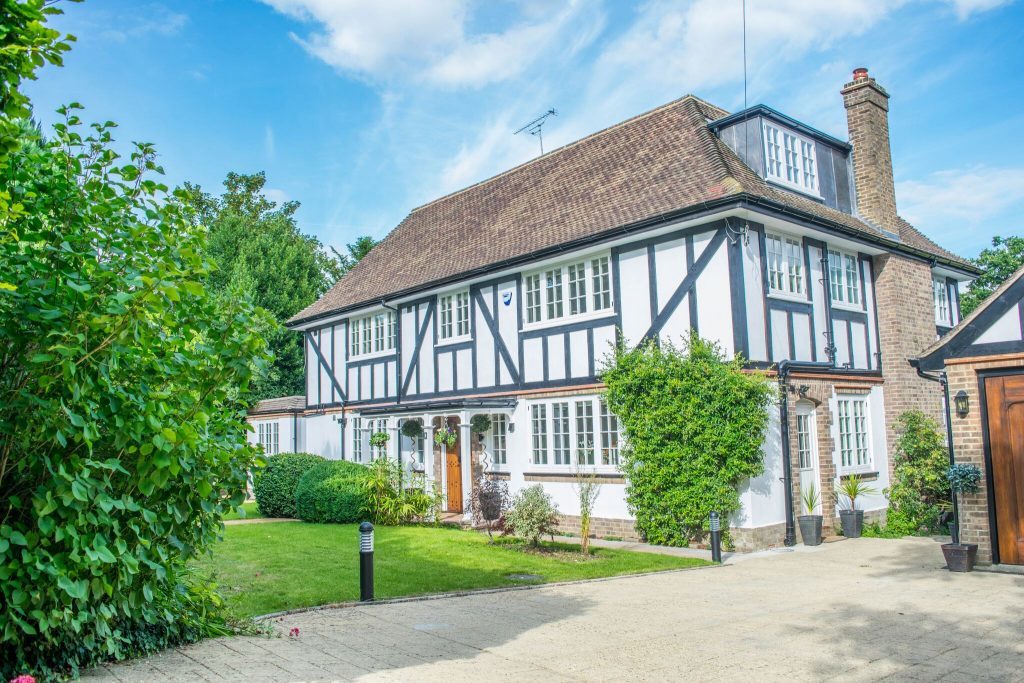 Our homes are fast becoming one of the most design and fashion led investments that we will make in our lives. And with the advent of house websites such as Houzz there has never been a better time in 2017 to reach out, get inspired and bring new glamour to your home and surroundings.
PVCu windows
Take PVCu windows for instance, for many years they have been the firm favourite, the cost effective, staple friend for a home, keeping us warm and freeing us to to do more important things on a weekend than paint and maintain timber windows. PVCu is great because it's affordable, it never rots, flakes, rusts or fades and apart from a quick wipe with a cloth PVCu windows requires virtually no maintenance. It is also very secure and resilient and the frame construction makes it extremely difficult to break through or damage. PVCu was created to be a very competent insulator and provides the best heat and energy insulation available.
PVCu windows pretty much dominate the majority of homes in the UK. However, just because it is a comfy, safe choice it isn't always the most stylish of windows and even with a lifespan of 15-20 years, it can tire after relatively few years. There is also the double glazing to consider this will require maintenance and possible replacement of the sealed units sometime after 10 years. But the major shortcoming of PVCu is undoubtedly its aesthetic value. In many people's eyes, its simple, white plastic look is far from attractive and some consider PVCu frames to look unstylish or plain when compared to timber or aluminium windows. Different colours of PVCu windows are now available but when replacing windows whilst trying to keep the character of the home, PVCu may not be ideal. In fact, for listed buildings and those within conservation areas, local planning councils would be likely to insist on timber or an alternative frame material such as aluminium.
Composite windows
And that is where a new window trend has arisen with savvy homeowners now looking for a new alternative to PVCu, aluminium and timber windows, a solution keeps within the style and design of their home and their budget as well as local planning regulations. The Heritage Collection from Guild Home Improvements is a suite of premium, composite, window systems that are ideal for stately, Georgian, Victorian and modern homes, replicating original timber flush windows with the advantages of modern double glazing. In fact, they are the only timber alternative windows to have working original furniture and come in a variety of heritage colours and wood effect finishes.
The Heritage Collection
The collection incorporates both Flush sash and Storm sash options in varying frame depths of 70mm, 75mm and 100mm. Each window is also extremely durable and the range includes a full catalogue of ancillaries comprising of multi-angle bays, couplers, Georgian bars, cills and hardware. What's more, all windows come with a 10-year insurance backed guarantee and they are also A+ energy rated and deliver PAS 24 enhanced security performance as standard.
Choose from the Heritage 100 part of the stunning Residence 9 window system, designed to replicate the 19th-century flush sash timber window. Quintessentially British, the Heritage 100 holds its heritage very dear, hand finished by craftsmen with traditional jointing, available in a wide range of colours and with a large range of window furniture options and accessories. Moreover, this bespoke window adheres to article 4 directives of the conservation area guidelines. Heritage 100 is a combination of both old and new, meaning that this timber alternative has the qualities to improve any home and includes a thermally efficient 9 chamber design easily achieving an A rating and is mechanically jointed with foiled rebates to achieve an authentic look.
The Heritage 75 is from the newly available Residence 7 window system, exclusive to Guild Home Improvements. It has many features of the Heritage 100 but thanks to its 75mm frame depth and its innovative build construction the Heritage 75 delivers a much more cost effective solution for those on a budget. It will also look great in any surrounding and you can have the flexibility to mix and match up to 16 colours to suit your interior and exterior colour demand and as part of the Residence Collection, it has an A++ energy rating as standard.
The Heritage 70 delivers a 70mm frame and is one of the most stylish, affordable, flush sash windows available. Its beautiful authentic woodlike finish makes it a joy to look at and as it comes in 26 different colour options you can have the flexibility to mix and match to suit your exterior and interior colour needs. The Heritage 70 looks great in any surrounding, from a modern townhouse to a country cottage, its subtle charm and elegance transform the building like no other.
Since 2013 GHI have been at the forefront of Residence Collection installations. To find out how GHI can help you bring the new range of on-trend composite windows into your home in 2017 contact info@ghiwindows.co.uk or telephone 0800 731 4582
Love your windows today, say goodbye to old, outdated, PVCu windows and hello to the Heritage Collection composite window range from Guild Home Improvements.