Synthetic in style yet innovative in design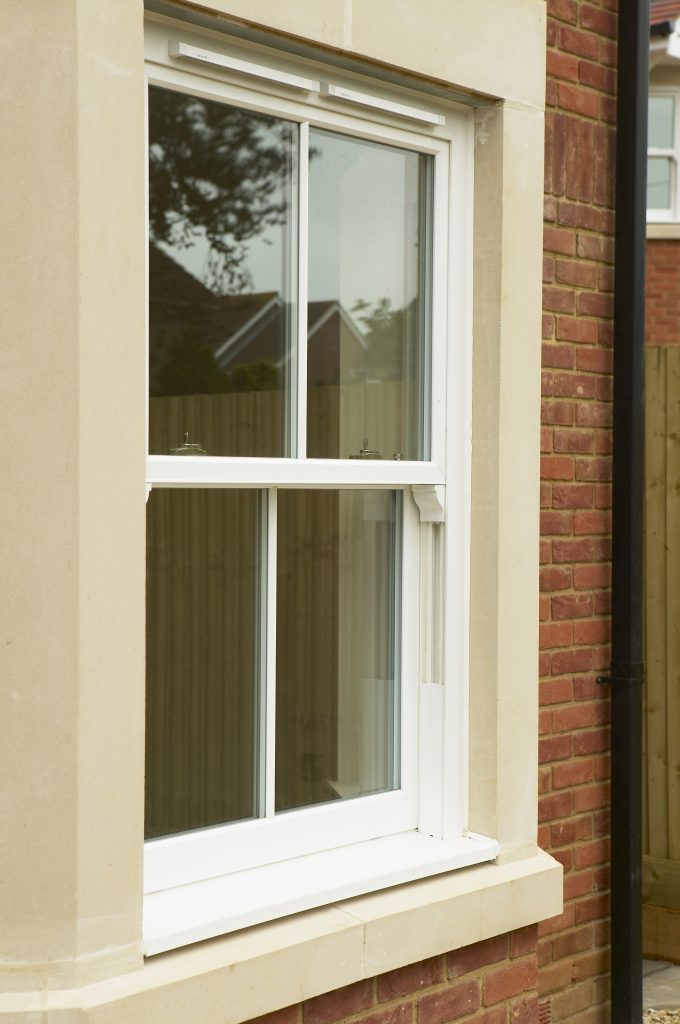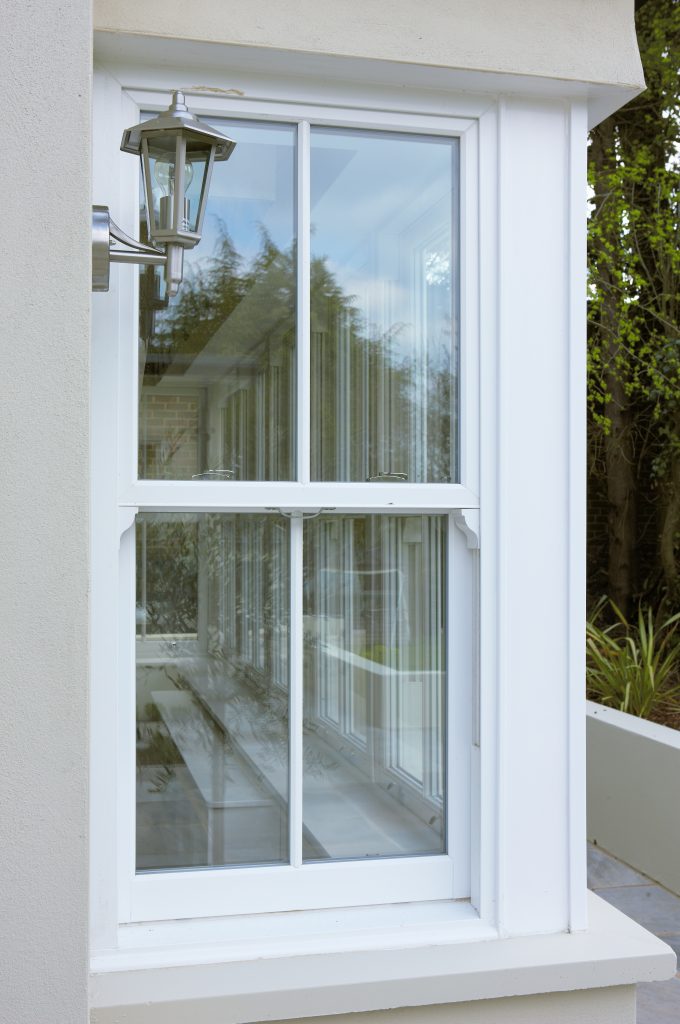 The REHAU-Heritage system has been stylishly designed to replicate the slim sight lines and traditional styling details of timber sash windows found throughout the UK
The REHAU-Heritage Deep Bottom Rail replicates the traditional timber joining detail whilst the sculptured glazing beads and Georgian bars on the inside of the window add that extra touch of authentic styling
Whilst the product's main focus is authenticity, the system is also capable of producing a modern more contemporary styled product with plainer and simpler design details
Traditional design details and sightlines make the REHAU-Heritage system the ideal replacement sash window
Patented design details provide superb styling
Both weather and security performance are unrivaled with the new design
REHAU is renowned for its quality, which is shown in its gloss finish, providing long lasting appearance and reduced maintenance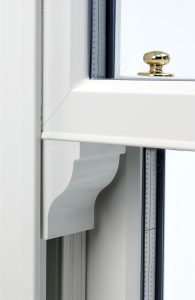 REHAU PVCu sash windows are already recognised as the most authentic PVCu sash window system available on the market. The addition of GHI's run-through horns to this window enhance that authenticity even more. We've developed a full conservation pack for our REHAU windows which, quite simply, take the window to a new level.
Timber Sashes
For unmistakable charm and character we also offer a bespoke timber sash replacement service.
With traditional, British architecture in mind, GHI have ensured that only the most accomplished craftsman within the UK are entrusted with manufacturing our wide range of timber windows and doors.
Combining traditional methods with modern technology they are able to deliver a window like no other, a sash that is authentic in appearance but skillfully crafted making it extremely practical for the homeowner.
Our timber suppliers all carry FSC certification so you can be assured the timber is not logged from illegal resources and originate from a properly managed forest.
All sash windows at GHI come in two different operating designs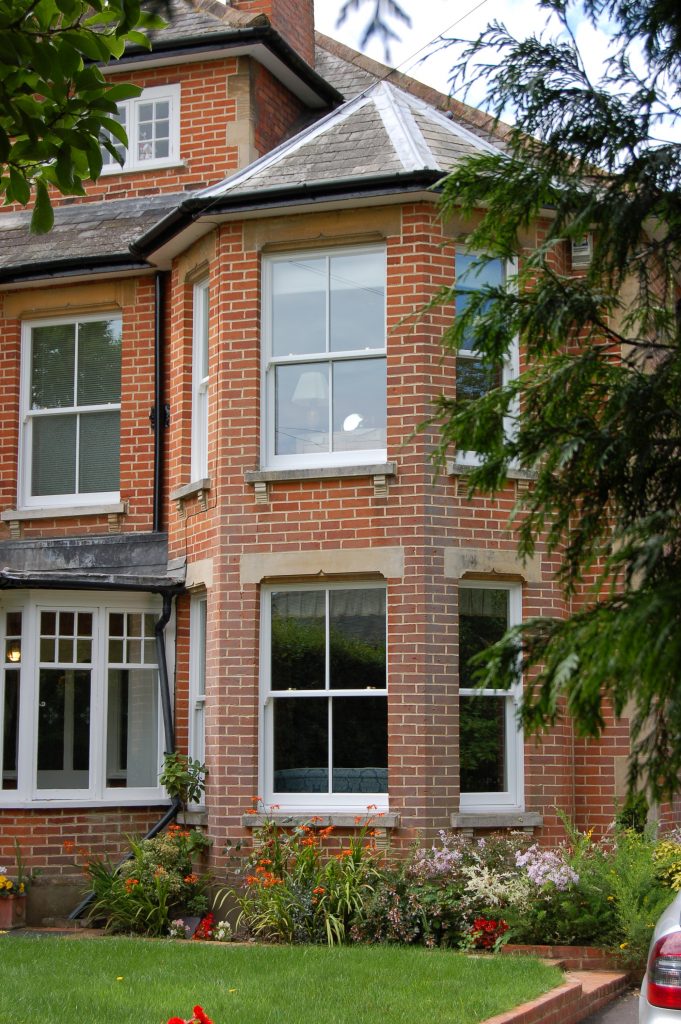 Spiral Balance
This method is based on traditional weights and pulleys, extremely similar yet more affordable. They feature all the beauty of traditional sash furniture such as fitch fasteners, sash pulls and sash lifts but the vertical sliding action is achieved by a spring that is weighted to the sash. This delivers a smooth operation.
Weights and pulleys system
This particular operating system dates back to the 17th century. The window operates via a weight that is located in a box section of the outer frame of the window. The weights are connected via a cord, over a wheeled pulley creating the smoothest operation and aesthetically projects a great period look.
The quality of our materials are paramount to our high standards. Whether traditional timber or PVCu, our market leading products really will give your home the most aesthetic look with all year round performance.
Classical Style
Modern technology and craftsmanship means you get precise fitting vertical sliding windows with all the nostalgia of a bygone age, but with none of the maintenance. Noise, weather and draughts are all kept at bay by the full double glazing and weatherseal system. An in-built tilt facility means the windows can be cleaned in safety from inside the house so avoiding dangerous ladders and footprints on the flowerbeds!
Click here to see examples of sash windows we have installed in our photo gallery.