Enjoy Uninterrupted Views with Panoramic Doors
The last few years has seen an increase in the investment of panoramic doors. Perfect for house extensions, modern homes and even period homes, panoramic doors are the perfect way to fill your home with natural light and enjoy almost unobstructed views of your London or Surrey surroundings.
At GHI, we offer homeowners and commercial properties a selection of the finest panoramic doors. From bifold doors to sliding doors, we can provide market leading profiles that are designed to improve both the visuals of your property as well as performance and efficiency.
Keep on reading to learn more about our full collection of panoramic door styles, and the benefits of installing them within your London or Surrey home. For any questions that you have, please give our team a call on 0800 731 4582.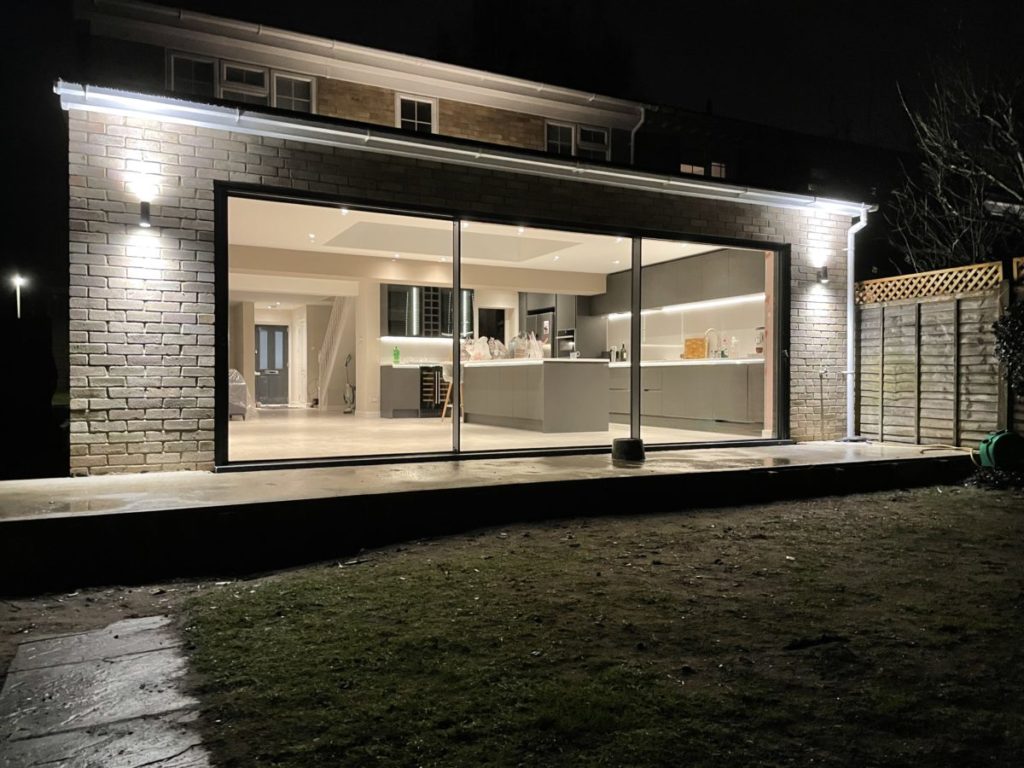 Unobstructed Views with Panoramic Doors
If you are looking to open up your Surrey home, then panoramic doors are the perfect solution. The large scale glazing allows you to enhance any room within your home, and bring the outside in. You can seamlessly connect your Surrey home and garden, and enjoy panoramic views of the outdoors. With bifold doors, you will be able to easily fold away the profile, whilst sliding doors are designed for smooth operation, thus sliding open with ease.
The improved design will also improve light transmission and how bright your property appears. The ultra slim frames and large glazed panels allow light to pass through the doors easily. The improved designs help enhance natural light allowance which results in a brighter living space, whilst also giving the illusion of a bigger room.
When designing panoramic doors for your Surrey home, you can configure the profiles to suit any space available. So whether you want to replace an entire wall or opt for a smaller solution, our expert team can help you design the perfect panoramic door style.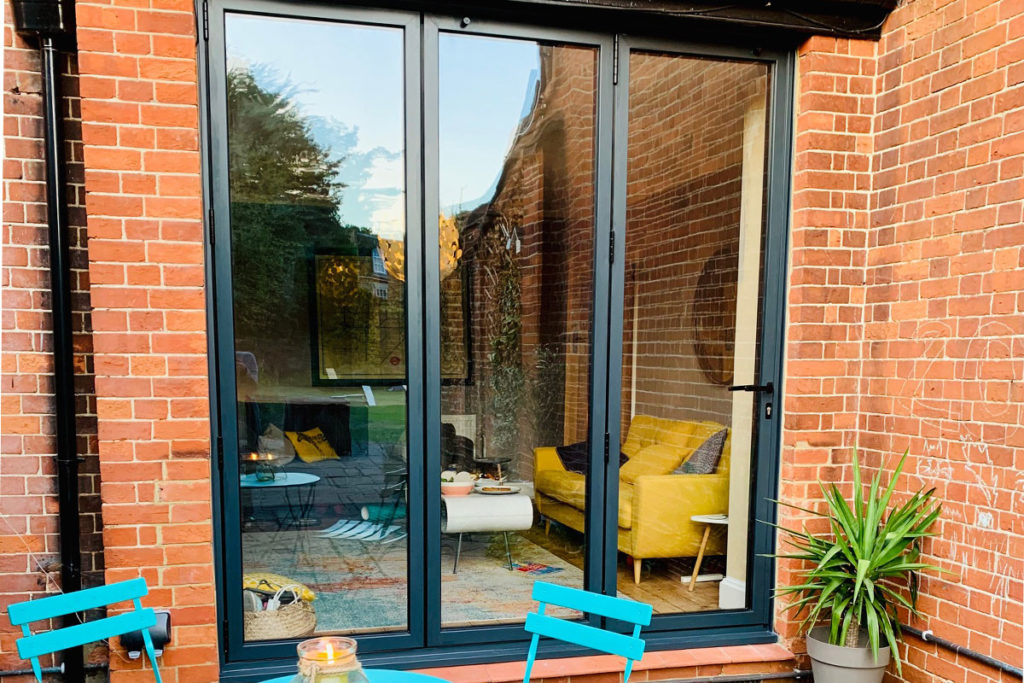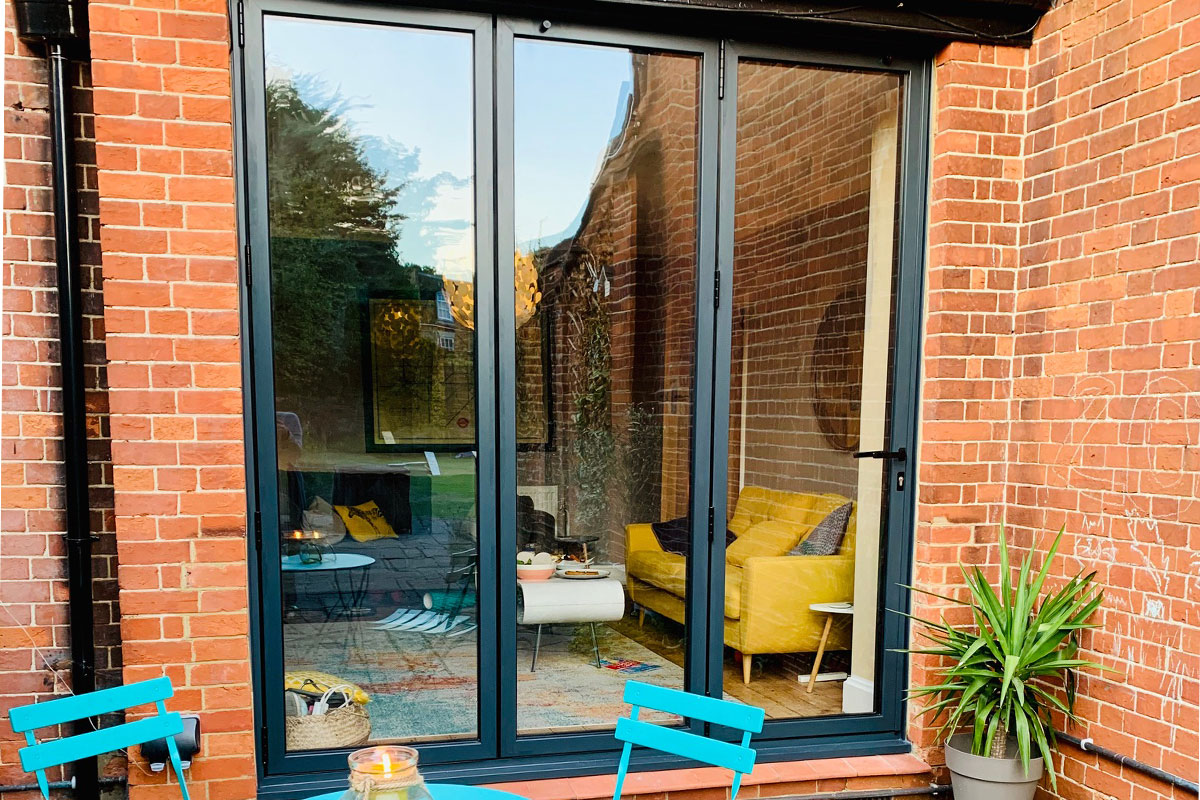 Enhanced Performance with Panoramic Doors
Not only can you enjoy stunning designs with panoramic doors, but they have also been designed to improve the quality and performance of your property. At GHI, we work with some of the best manufacturers within the industry. This ensures that you're investing in top quality panoramic doors that have been manufactured to provide only the best performance
Whether you opt for AluK, SMART, Schuco, Cortizo or Origin panoramic doors, they all feature incredible designs that will improve the way your property performs. The ultra slim frames are incredibly robust and will protect your Surrey or London property from any adverse weather conditions.
Additionally, the panoramic doors that we supply can be designed in any shade you desire. The benefit of choosing our aluminium panoramic doors is that they can be coloured in a vast collection of RAL shades. From bolder and brighter options to more traditional shades, the design possibilities are endless.
Panoramic Doors Prices, London & Surrey
No matter what style of panoramic door you opt for, you can expect to benefit from incredibly competitive prices. We offer a collection of affordable bifolds and sliding doors that can be designed to suit your desired budget.
Want to get a free quote for your bespoke panoramic door designs? Try our online quote engine and you can submit your project details. You will then be provided with bespoke price based on your designs. It's really that easy.
if you would prefer to contact our team about our range of panoramic doors and find out more about what they offer, then you can also give us a call on 0800 731 4582 or send us a message via our online form.
Categories: Aluminium Doors
Tags: Panoramic Doors, Surrey