The Best Aluminium Profiles
With so many different aluminium windows and doors available to you, it's difficult to know what profile is best suited to you and your Surrey or London home. At GHI, we offer an incredible range of aluminium products from some of the leading manufacturers in the industry.
Whether you want doors and windows that offer impressive visuals that will greatly enhance the look of your property or are looking for designs that perform exceptionally well, we can provide you with exactly what you need.
We have put together this handy guide for you, detailing the top aluminium profiles and the incredible features and benefits they have to offer. Keep on reading below to find out more. If you have any other questions, then please don't hesitate to get in touch with our team today.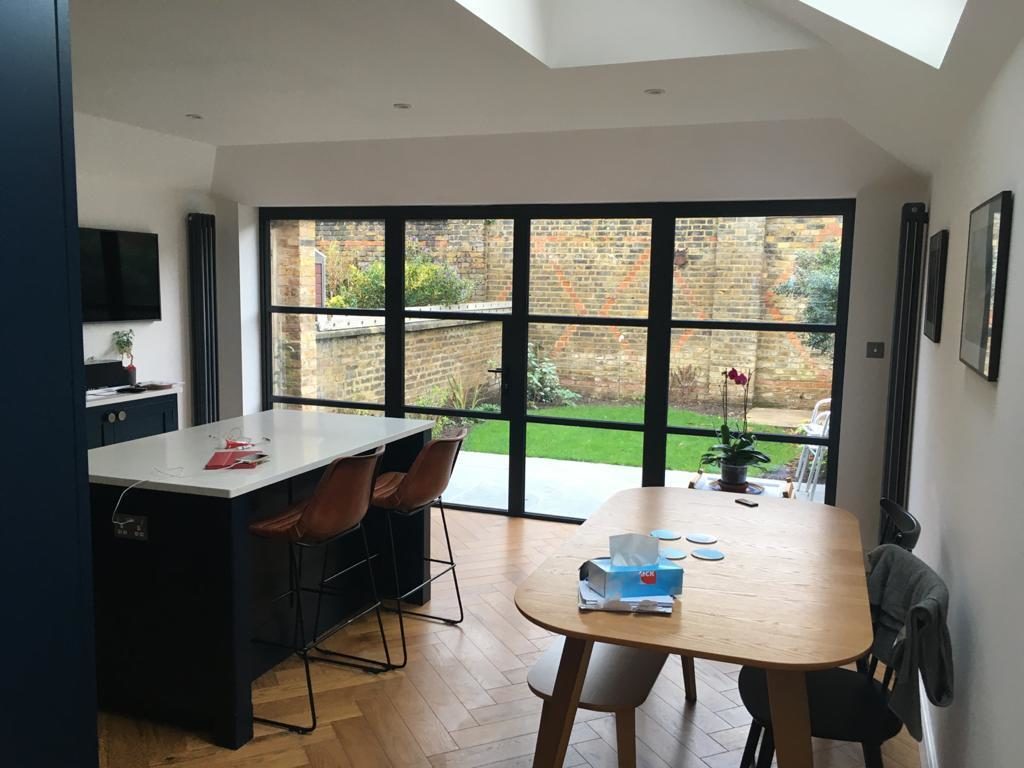 Aluminium Doors
Sliding Doors
At GHI, we offer a great selection of aluminium sliding doors. This includes the impressive InfiniGlide 3, the EdgeGlide, AluK BSC94 and the Origin OS-20. We have even started offering the beautiful Cortizo sliding doors too.
We believe that these aluminium door profiles are some of the best on the market due to their innovative design and market leading performance. Offering sightlines as low as 20mm and frame spans reaching up to 2,500mm x 3,500mm, you can create a beautifully bright home in Surrey with aluminium doors that improve light transmission and create a bright and airy living space all year long.
Bifold Doors
We also offer a collection of bifolding doors – a great way to seamlessly connect your home and Surrey surroundings. You can neatly fold away the profiles with ease, creating a spacious and well ventilated living area for you to enjoy.
The profiles we offer include the AluK F82 and BSF70. We also offer Origin and Cortizo bifold doors as well as the SMART Visofold 6000 and 1000.
Steel Look Doors
If you're looking for a more heritage style of aluminium door that offers charming characteristic appeal, then steel look doors are ideal.
We work with SMART to provide you with the Alitherm Heritage collection. This profile offers Art Deco designs featuring decorative horizontal couplers to further enhance authenticity and perfectly replicate the look of traditional steel doors.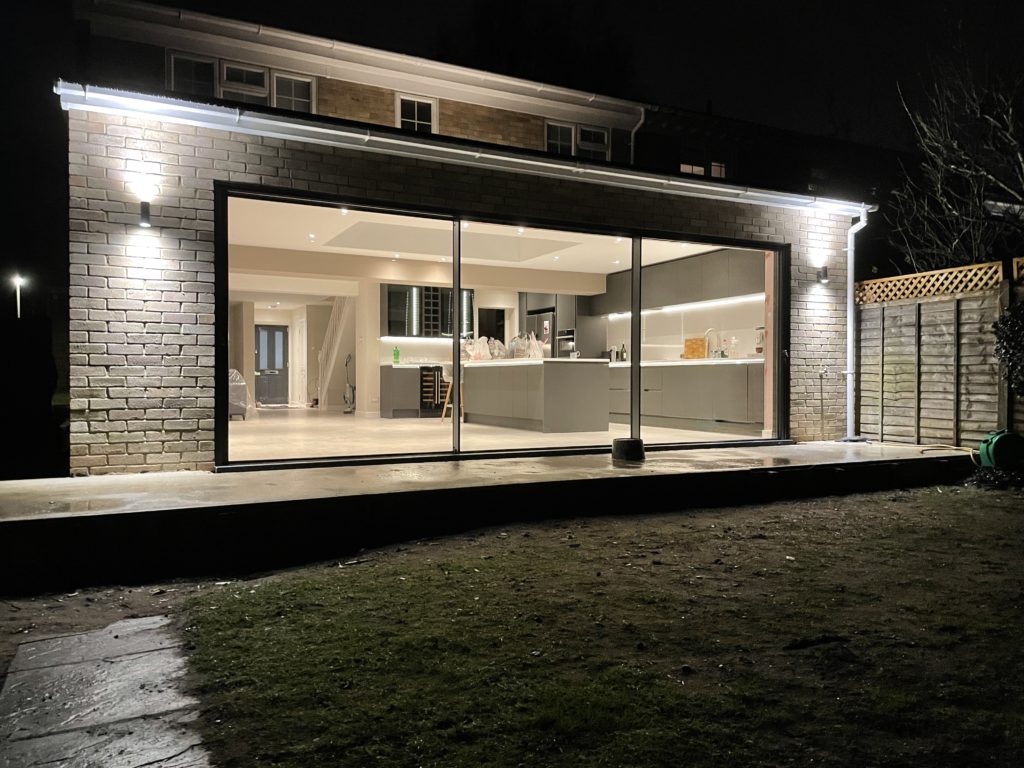 Aluminium Windows
To match your new aluminium door profiles, why not opt for a new set of aluminium windows. Using only the best materials during the manufacturing process, aluminium windows are the perfect solution for anyone looking to enhance the look of their home, whilst benefitting from incredible standards of performance. The aluminium profiles are stringently tested by industry professionals to ensure they withstand any adverse weather and forceful attempts. They also provide some of the lowest U-values and feature state of the art locking systems to enhance security.
At GHI, we offer a range of fantastic aluminium window profiles from brands including AluK, SMART, Schuco and Origin.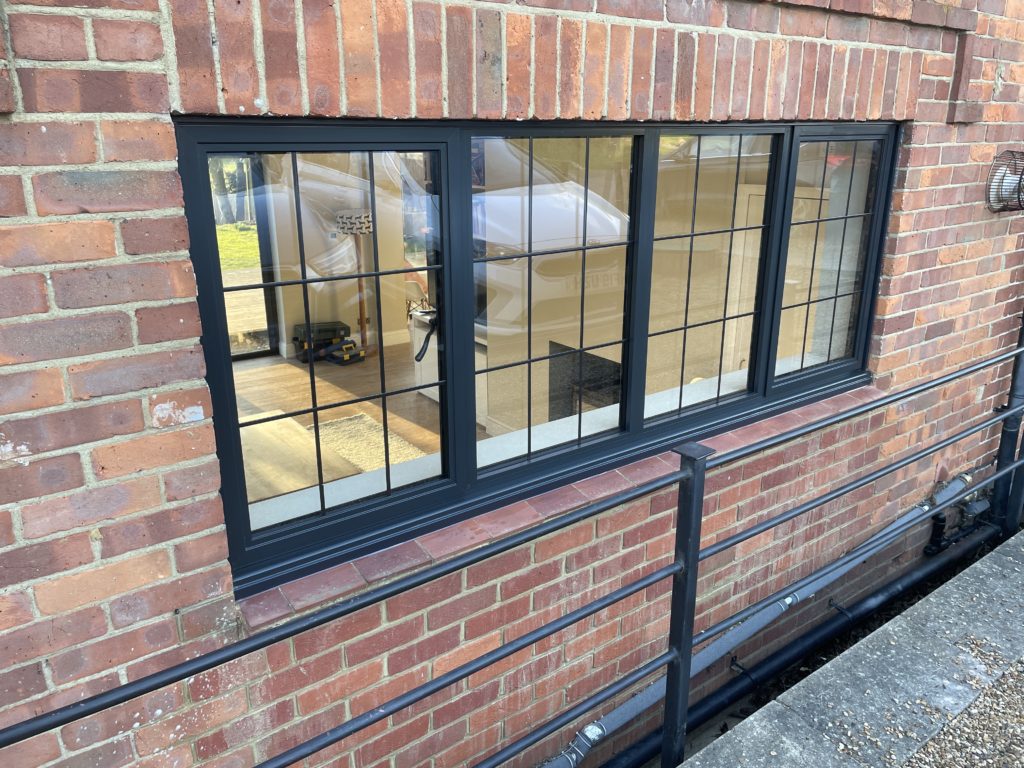 Aluminium Windows & Doors Prices, Surrey
Get in touch with the GHI team today and we can provide you with competitive and affordable prices for your new aluminium windows and doors. No matter, what style or design you choose, we can help you create the perfect replacement for your Surrey home that suits your desired budget.
Why don't you try our online quote engine and you can receive a free quote for your new aluminium windows and doors in Surrey. All you are required to do is input your details and you can receive a personalised quote in minutes.
For more information on our full collection of aluminium profiles and the incredible benefits they offer, you can also contact our team by either filling in our online form or giving us a call on 0800 731 4582. We look forward to hearing from you.
Categories: Heritage Double Glazing
Tags: Aluminium Doors, Aluminium Windows, Surrey, The Best Aluminium Profiles