How to Keep Your Home Safe When You're Away This Summer
How to keep your home safe: Burglar reveals home security tips
Home security is a priority for most homeowners, particularly in the summer season. A former burglar has revealed their top tips on how to keep your home safe from break-ins.
Recent crime statistics show summer months are when most people go on holiday and leave their property unattended. Bark.com has created a comprehensive guide to help protect homes from burglary this summer.
Don't post on social media!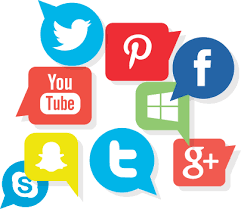 Too many people freely put information about their schedules on social media, which helps burglars when it comes to figuring out who's not home. Telling people that you're away for one or two weeks really can help thieves understand when to target a property.
Check your home insurance policy too, as some may pay out less, or not at all, if you've put that you're away on social media.
Take passports and driving licenses away with you
Even if you're staying in the UK take your passport with you. Criminals can easily commit identity fraud with this information. It's a modern-day crime that is less risky and growing in popularity. Imagine if your personal identity is stolen, criminals can take out credit cards, bank loans and car finance all in your name and you'll be left with the financial burden.
Have a recording of a dog barking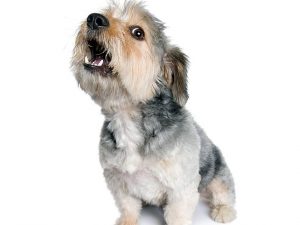 A dog's bark will make thieves think twice about breaking in. They'll think that someone else is in the house or that the dog will attract unwanted attention to them.
Keep on top of your gardening
If the lawn is freshly mowed, then burglars will question whether a house is in fact vacant. It also gets rid of any potential hiding spots. Burglars will watch houses for a few days to see patterns of the occupants so it's a good idea to hire a gardener to come around each week.
Install a deadlock
The installation of a deadlock will make it a lot harder and time-consuming to pick a lock. In most cases, a burglar will move on when they realise they're up against a deadlock.
If your front door just isn't up to it maybe it is time to think about a replacement door before setting off on your holidays.
Guild Home Improvements is extremely proud to be a supplier and part of Endurance's Preferred Installer Network of Endurance doors, a very popular brand renowned for its strength and security without compromising on style.
Their 48mm thick cross-bonded veneered laminated composite door delivers unrivalled strength and dimensional stability and is a natural choice for high security, providing homeowners with peace of mind.
What's more Endurance Doors are made up of 17 engineered timber laminates. Kerto is a laminated veneered lumber (LVL) and it is this approach that makes their composite door the most secure on the market.
Coupled with a high security multi-point locking system and tested to the PAS 24 security standard as well as a standard six-pin euro cylinder which is anti-pick, drill and bump you simply cannot find a better quality, stylish and secure door.
Endurance Doors have been subjected to a number of controlled security tests to replicate the most common forms of attempted burglary. Even using a sledgehammer it would be very difficult to puncture a hole through the inner core and gain access, allowing you ultimate peace of mind.
Upgrading your front door is extremely easy and affordable thanks to GHI's dedicated fitting team and extensive composite door range.
Prices start from only £1,099 (inclusive of VAT) for a new double glazed composite door, including letter box and knocker!
Why not contact Guild Home Improvements today and ask for a free, non obligation quotation or visit one of our stylish showrooms in Weybridge and Epsom and find out how you can make your home secure in more ways than one!
Categories: Secure Double Glazing
Tags: Double Glazing, Secure Doors, Secure Windows