Bifold Doors VS Sliding Doors
Are you looking to upgrade your Surrey or London home with a brand new set of sliding doors of folding doors? If so, you have come to the right place. With a wide selection of door styles to choose from, you can be sure to find the perfect replacement that suits all your project requirements.
If you're wondering whether bifold doors are better than sliding doors, or visa versa, then we can give you a range of the features and benefits the doors have to offer. This should hopefully help you to make a decision on which profile will be best for you and your home.
Keep on reading below to find out more about bifold doors and patio doors. Get in touch with our team today if you have any further questions.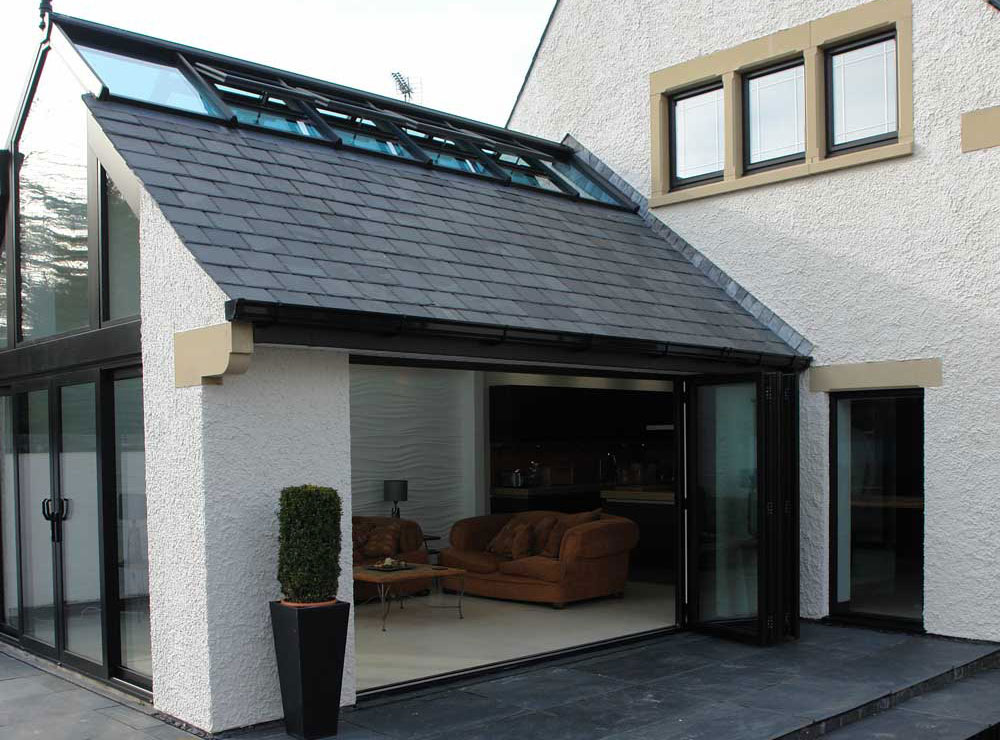 Bifold Doors VS Sliding Doors – Which is Better?
There are many reasons as to why both bifold doors and sliding doors are the perfect home improvement choice. Both styles offer a range of incredible visual and performance features that make them stand out and provide exceptional standards of function and form.
There are a range of industry leading brands that work incredibly hard to produce some of the best bifolds and slimline sliding doors on the market. At GHI, we work with brands including AluK, Schuco, Origin and SMART, so you can rest assured that whichever style you opt for, they will be a worthwhile and cost effective improvement for your home.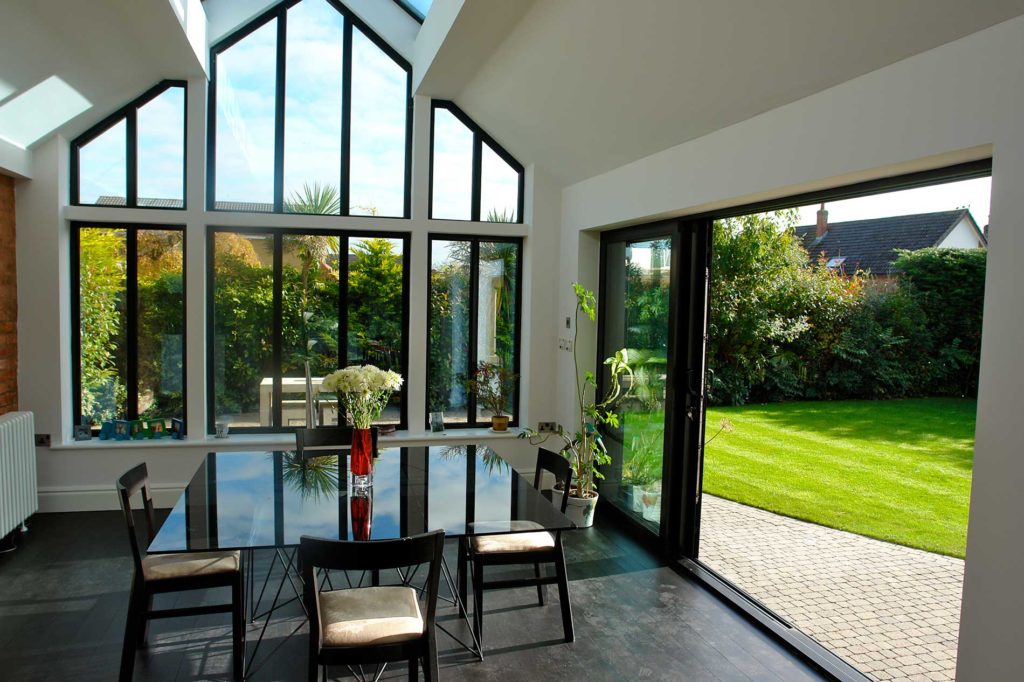 Thermally Efficient
When it comes to keeping your Surrey or London home warm, you want any new home improvements you invest in, to provide you with exceptional standards of thermal performance. When you choose aluminium bifold doors from us, you can experience U-values as low as 1.1 W/m²K.
With aluminium sliding doors, you will see U-values reach as low as 1.3 Both are extremely good, and will provide you with efficient performance, that will help to reduce energy consumption and the costs of heating bills.
Ultra Slim Designs
If you want to enjoy uninterrupted views of your surrey surroundings, then bifold doors or slimline patio doors are the perfect choice for you.
Featuring an interlock sightline as low as 94mm, you won't have to worry about a bulky frame obscuring the view when investing in aluminium bifold doors. The ultra slim design features large glazed panels, allowing you to enjoy a beautifully bright space all year long.
When you opt for sliding doors, you can enjoy interlock sightlines that are as low as 20mm. This is a lot slimmer than that of the bifolds. This gives a stunningly sleek aesthetic, that provides luxury appeal, and will enhance the natural light allowance, whilst giving the illusion of a grander space.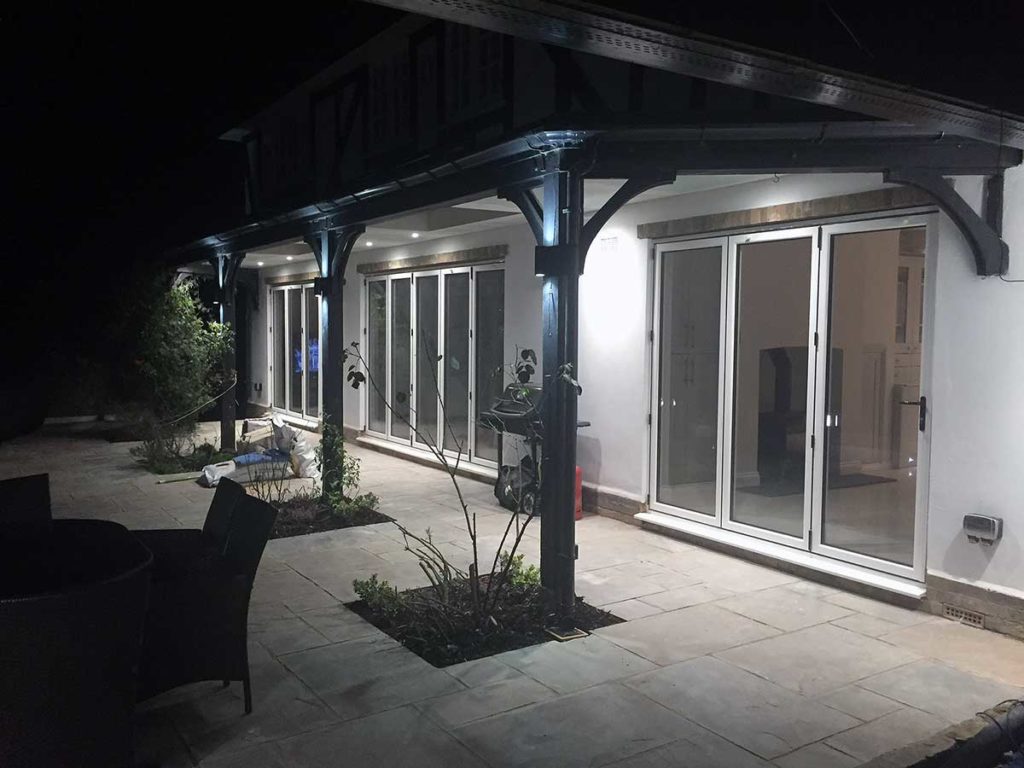 A Selection of Styles
No matter which style of bifold door or sliding door you opt for, you have complete freedom when it comes to designing your new aluminium doors. Sliding doors operate on a double track, allowing for smooth operation. They can be designed to be as large or small as you desire, making them perfect for any home in Surrey.
Aluminium bifold doors differ to patio doors in that they are made up of a number of folding leaves. You can choose how many glazed leaves are incorporated into the design, as well as the size. The bifolds operate on a single track, allowing you to neatly fold away the profiles and seamlessly connect your home with your Surrey or London Garden.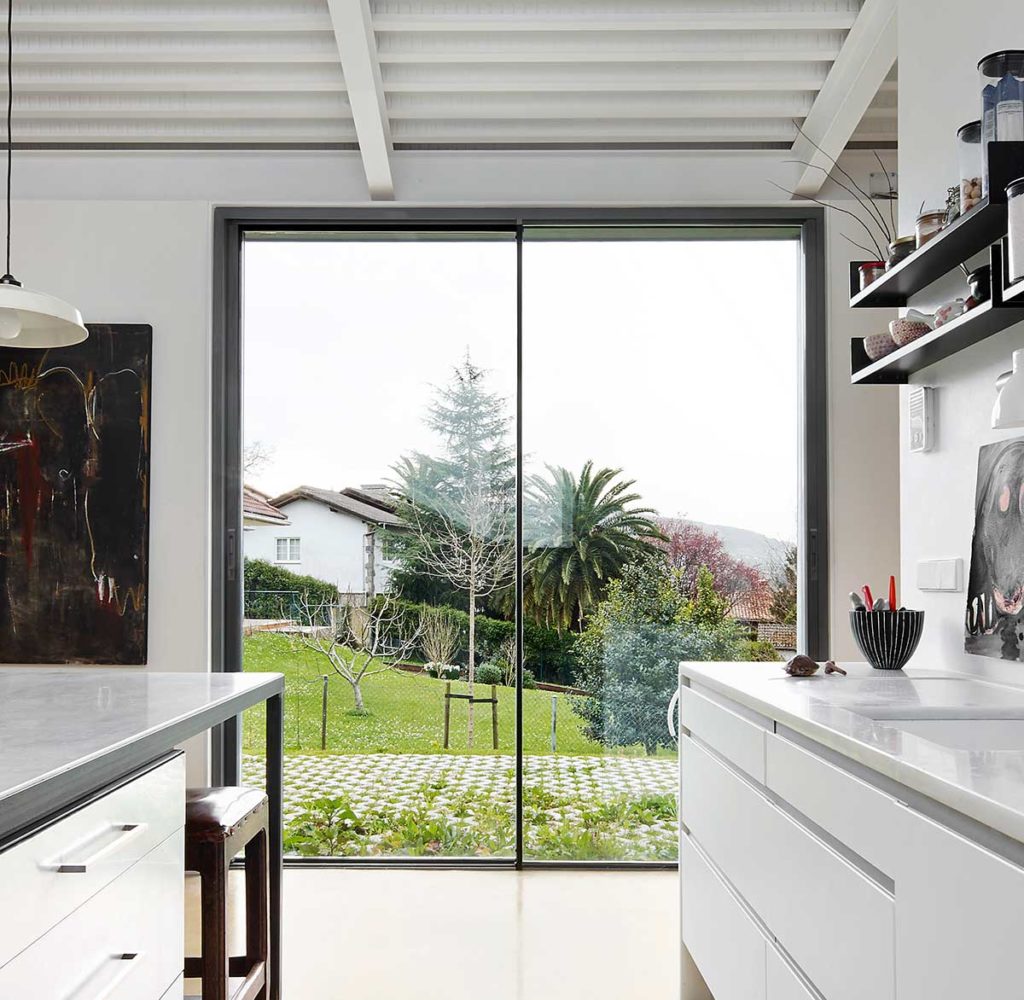 Aluminium Doors Prices, Surrey
If you would like to find out more about our full collection of bifolds and sliding doors, plus how much they cost, then get in touch with our team today.
We can provide you with incredibly affordable quotes via our online quote engine. This clever tool allows you to submit your project details and receive a price instantly. It's really that simple.
To discuss your project with our highly trained team, you can give us a call on 0800 731 4582 or send any questions you have via our online contact form. We can't wait to assist you with your next aluminium doors project.
Categories: Aluminium Doors
Tags: Aluminium Bifold Doors, Aluminium Sliding Doors, Bifold Doors VS Sliding Doors, Surrey