What Is A Casement Window?
Windows come in all shapes, sizes and various materials such as PVCu, aluminium, timber and more recently timber-alternative and can be tailored to your specification; choosing the right style is a little harder! Much of it can depend on your budget, the style of your home and the material; simply because some windows will require maintenance at some stage, such as timber, but materials including PVCu and composite merely need a wipe down with a damp cloth to look like new.
Casement windows can open inwards or outwards, but more often they open outwards and are attached by two or more hinges at the side. They may have a friction hinge or stay to hold the window in place when it's open, certainly a great solution for when the wind picks up.
Casement windows can be singular or in pairs sharing a frame. The glass may be plain or satin for added privacy and security, or the window can have the appearance of leaded glass or a Georgian bar pattern.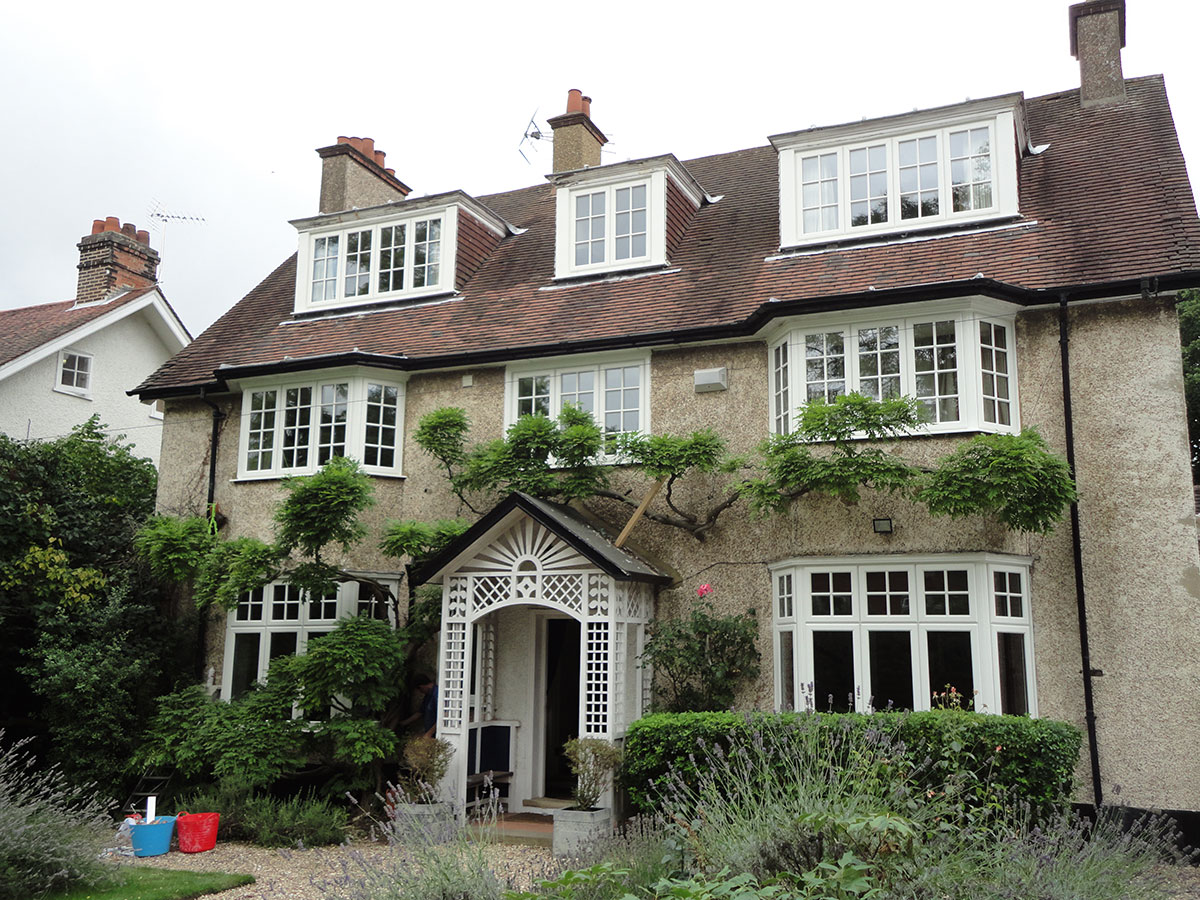 Modern Casement Windows in Surrey
A single casement window is one of the most common types and is a great way to add extra charm to any home, old or new; it's is most commonly used on standard sized windows in the bathroom, bedroom or living room.
A double casement window, sometimes referred to as French casement windows because of their resemblance to the French door, operate the same way, the left window has a hinge on the left side and the right window, a hinge on the right side. They are ideal for rooms that need that need to let the light flood in and their frames are suitable for larger window spaces.
Triple casements are a beautiful addition to any home and a great way to add some extra drama and enduring style to a room. They look stunning above a window seat and they allow for maximum ventilation of that area, with three separate hinges for each section.

Highly Secure Casement Window Styles
Casement windows are safe to open in the wind because there is a safety catch holding them in place. Inward opening casement windows can be fitted in areas with very windy weather as an extra precaution.
They are also very secure because the lock is embedded within the frame, making them difficult to break into. What's more casement windows are very energy efficient and also offer excellent ventilation to homes allowing air and light in from the top, the bottom and either side. In fact, this type of window can open the widest compared with all others.
GHI's new Heritage 75 PVCu flush casement window is a new 75mm deep window system designed to replicate the 19th century Flush sash timber window and it can also be considered for use in conservation areas thanks to its authentic appearance and hand crafted joints, made and finished by skilled craftsmen.
Designed and made in Britain, the beautiful flush sash exterior and interior, create a modern chic appearance. All glass sight lines are perfectly equal to provide symmetry to your designs.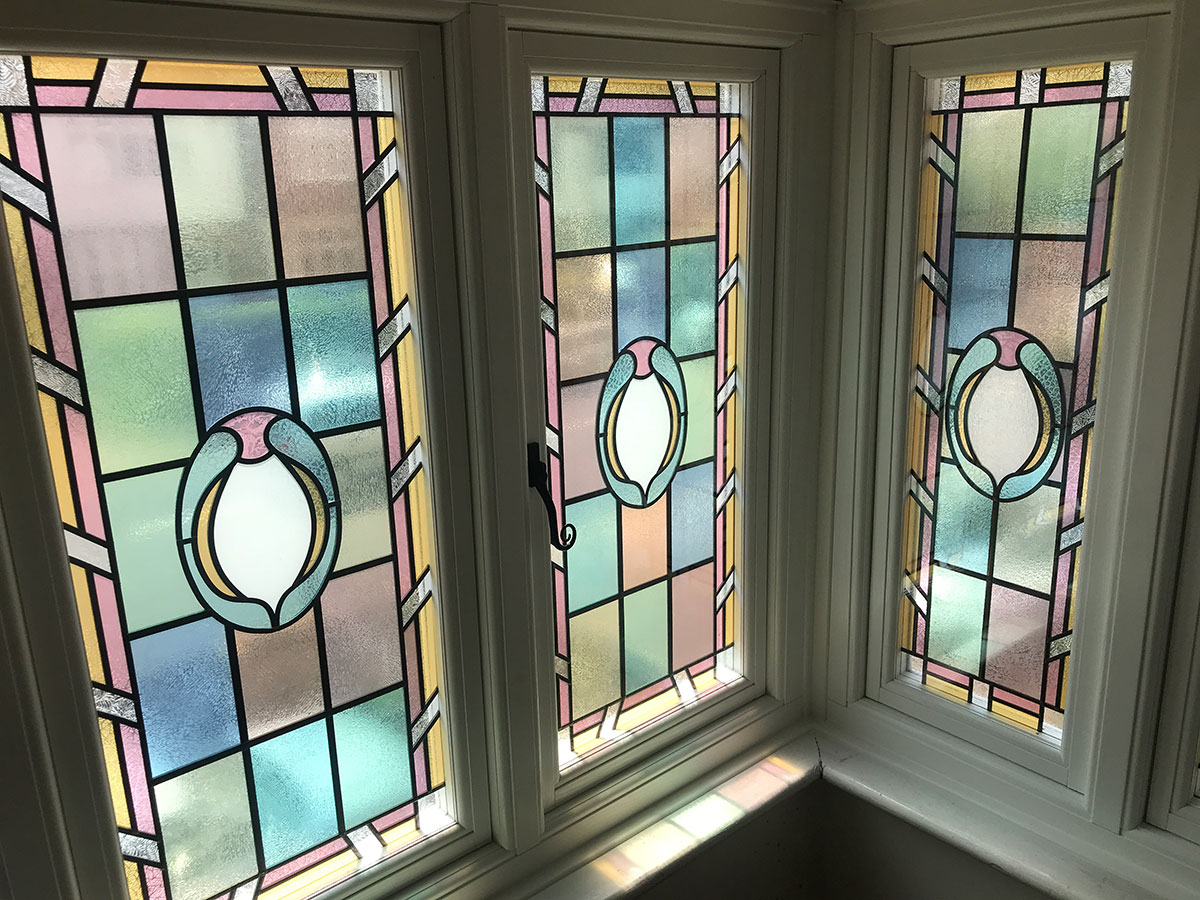 Heritage Casement Windows
Heritage 75, part of the Residence 7 window system, can accommodate 28mm double or 44mm triple glazing and delivers market leading thermal and acoustic performance and thanks to its robust design it's achieved one of the highest classifications on weather testing.
Manufactured from a modern composite material to give a virtually maintenance free finish, the Residence Collection window system follows on from the Residence 9 system, but features 7 chambers and is 75mm thick. Residence 7is truly a luxury, top-end window system that can also be incorporated into orangeries and garden rooms.
Choose from a range of different glazing beads such as decorative, staff or square options to create your desired look. Heritage 75 embraces two types of manufacturing techniques. Go for a modern weld to create a contemporary appearance, this method fuses the joints together diagonally with a visible seam.
Alternatively, upgrade the finish and opt for a mechanical joint for a more traditional look. Both offer the same quality and functions, just a difference in aesthetics. There is a range of different finishes available to fully enhance your windows such as monkey tail handles or pear drop hardware. Opt for an authentic Radlington cill, the most modern interpretation of timber cills to accompany your residence windows and doors.
R7 Windows Benefits
Flush external sash
75mm frame depth
Flush internal sash
Glazing bead style to suit 28mm double or 44mm triple glazing
28mm or 44mm triple glazed Low E sealed units
7 chambered system (a typical window usually only offers 3 or 5)
Easy clean rebates
Produced by the market leading brand 'The Residence Collection'
Upgraded locking system
Casement Window Prices, Surrey
GHI Windows is a family owned business with traditional values and a professional attitude at all times. Since our inception, we've gone on to help thousands of homeowners enjoy improved window energy efficiency. Call us today on 0800 731 4582 and discover how our new Heritage 75 casement window can bring a whole new dimension to your home.
We have a smart online calculator that allows you to recieve personalised prices based on your exact specifications. Just enter in your details, and instantly get a bespoke price.
If you have any further questions regarding our range of casement window styles, then please don't hesitate to get in touch with our team today. You can send us your questions via our online form.
Categories: uPVC Windows
Tags: Casement Windows, Double Glazed Windows, Double Glazing, uPVC Windows