Keeping Your Home Safe From Burglary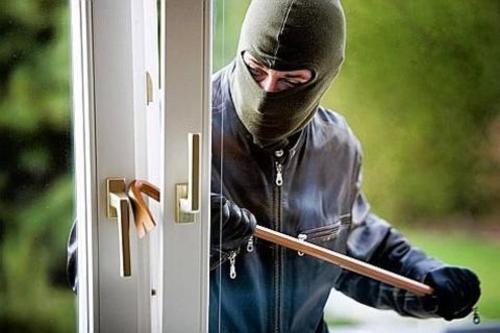 In the year ending June 2016, 551,000 people had their homes burgled, according to latest Office for National Statistics figures. This type of crime can have traumatic as well as financial consequences. Homes with no security measures in place are five times more likely to be burgled than those with simple security measures. Good window locks and strong deadlocks can make a big difference. And remember in the summer months it is all too easy to open windows and doors, particularly on the ground floor, and forget to close them….
Just a few steps can make a big difference in keeping your home safe from burglary. Here are a few tips:
Lock your doors and windows every time you leave the house unattended, even when you're just out in the garden, remembering to double-lock doors (lift handle and turn key)
Hide all keys, including car keys, out of sight and away from the letterbox (remember a device could be used to hook keys through the letterbox)
Install a visual burglar alarm
Install good outside lighting
Get a trusted neighbour to keep an eye on your property
Leave radios or lights in your house on a timer to make the property appear occupied
Make sure the fences around your garden are in good condition
Secure bikes at home by locking them to an immovable object inside a locked shed or garage
Keep ladders and tools stored away; don't leave them outside where they could be used to break into your home
Ensure side gates are locked to prevent access to the rear of the property
Ensure rear fencing is in good repair
Improve natural surveillance at the front of your property i.e. trim high hedges
Mark your property with postcode and house number and register your property for free with Immobilise
Consider joining or forming a Neighbourhood Watch scheme
Remove valuables from view of ground floor windows
Store any high value items (i.e. jewellery, passports) in a properly secured safe or bank vault
Doors and windows
In most burglaries, the criminals broke into the house or flat through the door, either by forcing the lock or kicking it in. So make sure your doors are strong and secure. Consider fitting a bar for extra strength; a locksmith can advise you on how best to do it.
Glass panels on doors are particularly vulnerable. If you have one on your door you could replace it with laminated glass, which is stronger. You can also buy a film in a DIY store that you can stick over the glass to make it harder to break.
Home security and DIY shops sell inexpensive, key-operated locks to fit most kinds of windows. Fit window locks with keys to all downstairs windows and those upstairs that are easy to reach.
All too often we shut our doors and windows without giving it another thought. We expect them to work seamlessly and don't really give much thought to maintenance or if indeed the time has come to upgrade the draughty front door not only to keep the heating bills down but to also ensure that a burglar cannot get in!
Guild Home Improvements is extremely proud to be a supplier and part of Endurance's Preferred Installer Network of Endurance doors, a very popular brand renowned for its strength and security without compromising on style.
Their 48mm thick cross-bonded veneered laminated composite door delivers unrivalled strength and dimensional stability and is a natural choice for high security, providing homeowners with peace of mind.
What's more Endurance Doors are made up of 17 engineered timber laminates. Kerto is a laminated veneered lumber (LVL) and it is this approach that makes their composite door the most secure on the market.
Coupled with a high-security multi-point locking system and tested to the PAS 24 security standard as well as a standard six-pin euro cylinder which is anti-pick, drill and bump you simply cannot find a better quality, stylish and secure door.
Endurance Doors have been subjected to a number of controlled security tests to replicate the most common forms of attempted burglary. Even using a sledgehammer it would be very difficult to puncture a hole through the inner core and gain access, allowing you ultimate peace of mind.
Upgrading your front door is extremely easy and affordable thanks to GHI's dedicated fitting team and extensive composite door range. A brand new double glazed composite door, including letterbox and knocker, starts at only £1,099 inclusive of VAT.
Why not contact Guild Home Improvements today and ask for a free, non obligation quotation or visit one of our stylish showrooms in Weybridge and Epsom and find out how you can make your home secure in more ways than one!
Source: https://www.police.uk/crime-prevention-advice/burglary/
Categories: Secure Double Glazing