Lord Roberts On The Green: Purley Restoration Project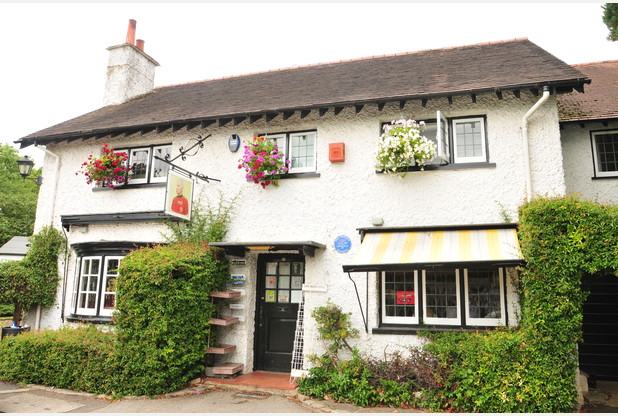 Guild Home Improvements is incredibly proud to be part of a truly wonderful and historic refurbishment program that began back in December 2016. After months of careful restoration the project has now reached near completion with proud owners Alex and Laura Goward having officially opened its doors to the local community on the 10th April 2017.
Guild Home Improvements is excited to be part of Lord Roberts On The Green historic restoration thanks to a number of products in its range including Heritage 100, the popular Residence 9 window system, ideal for local conservation areas. Heritage 100 is ultimately designed to replicate the flush timber designs found in heritage properties in local towns, villages and cities, enabling homeowners to keep an authentic design, in different colour options, without losing the character appearance and feel of the period.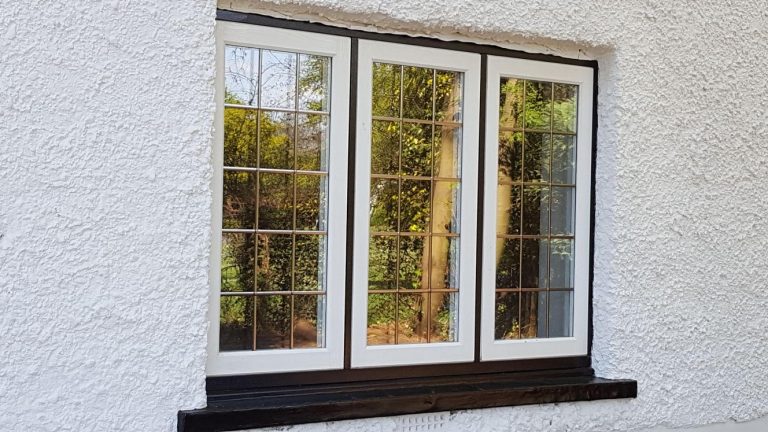 GHI also supplied a number of other solutions as part of the renovation project including its slimline internally glazed aluminium window system and two external doors from its stylish Endurance range. The GHI fitting team has now put the finishing touches to the project with the supply and installation of a stylish, slimline aluminium conservatory.
The restoration project was only able to come to fruition thanks to popular TV presenter Laura Hamilton (best known for Channel 4's A Place In The Sun) and her husband Alex Goward stepping in to save the historic post office and village store after they were made aware of its impending closure.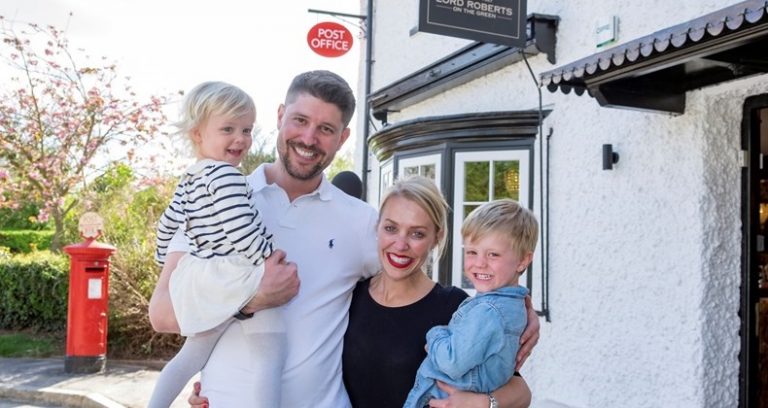 How it all began…
Lord Roberts On The Green is located on the Webb Estate, a residential conservation area in Purley, about 12 miles south of London located at 19 Upper Woodcote Village, Purley, Surrey.
Lord Roberts On The Green was built by a local Estate Agent William Webb in 1907, as a temperance inn (a pub that didn't sell alcohol.) Lord Roberts served the local community as a general store and post office for many years. The original shop was named after Field Marshal Frederick Roberts, who estate founder William Webb greatly admired as one of the most successful commanders of the 19th century.
The building was very much part of the local community and rather than see it sold on or redeveloped Laura and her husband Alex stepped in to preserve the historic property that was central to community life.
The location was extremely important to both Laura and Alex as they had both lived on the exclusive estate for the last three years and were saddened by its closure.
Furthermore, Alex was born in Purley and had attended the Whitgift School. He had many fond memories of visiting the much-loved post office and village store so the opportunity was too good to miss. They wanted to save the post office from permanent closure with plans of reopening the branch as well as converting part of the very historic village shop into a new cafe and delicatessen that still keeps the same charm from its historic roots.
On the 10th April 2017, Lord Roberts village shop officially reopened its doors to the excited local community with the added bonus of a coffee shop and a delicatessen as well as a refurbished post office, all under one roof.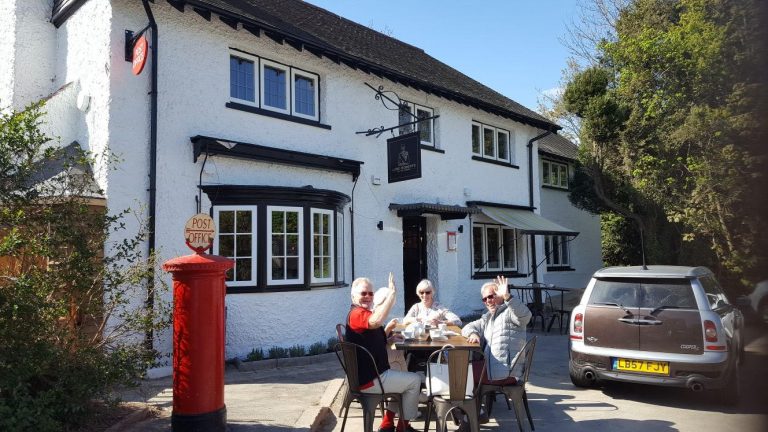 The project…
The restoration was no easy task, much consideration had to go into the types of materials that could be used as it was in a conservation area and local rules and regulations applied. It was imperative that the look and feel of the shop was also maintained and utmost care was taken to ensure that the new materials were in-keeping with the old ones being removed.
Lance Thompson of Guild Home Improvements was heavily involved with the project as it was also something dear to his heart having been part of the local community in his younger years, popping into the village shop and post office to buy pick and mix sweets and also attending the local John Fisher School in Purley.
Being back on site felt very nostalgic and Lance was eager to ensure that his side of the project was delivered on time and on budget and that the materials complied with various regulations. The building originally had black and white Tudor style windows so initially the recommendation by the new owners was for timber windows.
They could simply replace the old ones with new timber windows and paint them in the same colours. Whilst this would be in-keeping with the building there were many drawbacks to consider with this approach including; cost – timber is one of the most expensive when it comes to replacement windows.
Maintenance; over time timber windows will need to be renovated and repainted, this takes time and could have meant that the shop would have to close whilst work was being carried out.
Furthermore, timber windows require an approximate lead time of 14 weeks and time was against them so Lance was keen to put forward an alternative solution, one that would be cost effective, require minimum maintenance, could be delivered and fitted within the project timeline and also one that complied with local heritage conditions.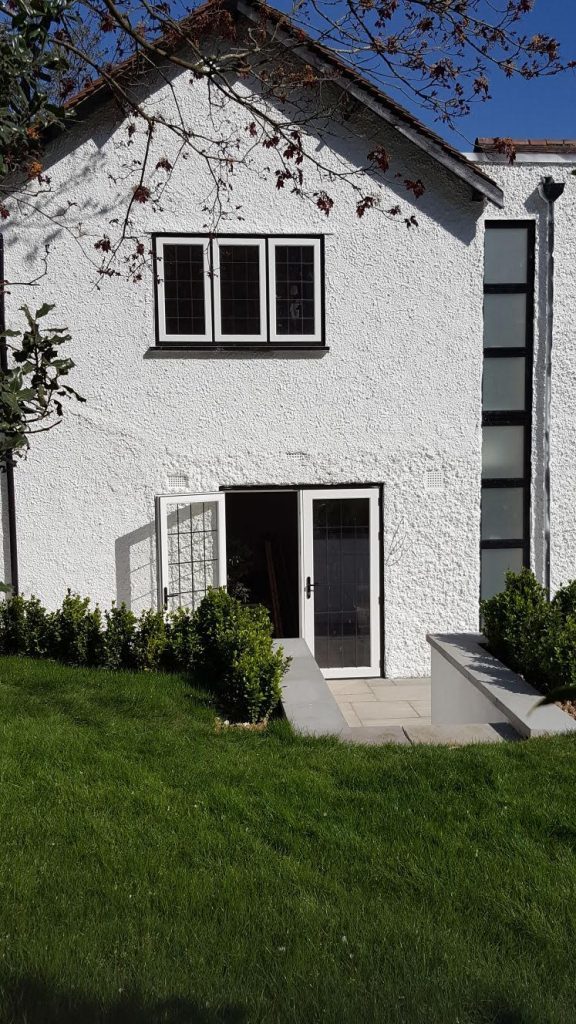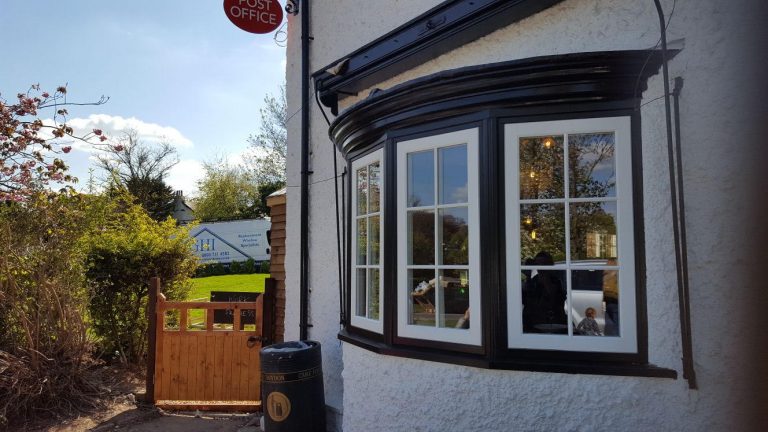 Without hesitation Lance recommended Guild Home Improvements and its stylish Heritage 100, part of the much sought after Residence 9 window system. Quintessentially British, the Residence 9 window holds its heritage very dear, hand finished by craftsmen with traditional jointing, and is available in a wide range of colours and with a large range of window furniture options and accessories.
This approach also enabled the windows to be kept in their Tudor black and white styling thanks to the dual colour option on the Residence 9. The bespoke window also adheres to article 4 directives of the conservation area guidelines and is a combination of both old and new, meaning that this timber alternative has the qualities to improve any restoration project.
The windows also only had a lead time of 8 weeks so this really helped ensure the project could be delivered on time for the official opening.
Heritage 100 features
Ideal for stately, Georgian, Victorian and modern homes
Replicates original timber flush windows with the advantages of modern double glazing
The only timber alternative windows to have working original furniture
Comes in a variety of heritage colours and wood effect finishes
Includes maintenance free composite materials with easy clean rebates
Bespoke customised designs including a variety of colours and hardware designs
Includes a thermally efficient 9 chamber design easily achieving an A rating
High security locking system
High weather performance
Has a unique frame design at 100mm
A+ energy rated and deliver
PAS 24 enhanced security performance as standard
Mechanically jointed with foiled rebates to achieve an authentic look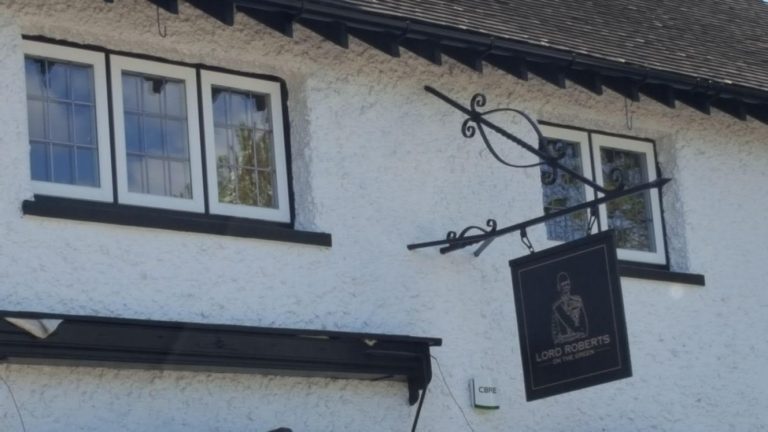 Lance Thompson commented, 'I am delighted that we were able to recommend a window solution for the project that had not been considered. We were also extremely happy to supply many other elements for the renovation including internally glazed aluminium windows, stylish Endurance doors and we are just finishing off the final touches to a wonderful slimline, aluminium, conservatory. It was an absolute joy to be involved with this restoration, it feels great to be back in the community and I feel very proud that Guild Home Improvements has helped Alex and Laura Goward to realise their dream.'
Since 2013 GHI have been at the forefront of Residence 9 installations and have a wealth of knowledge and an unrivalled in-house installation team, fully trained on Residence 9. We customise every aspect of your project whether it be colour, style or size and varied combinations to really give it the wow factor. Call 0800 731 4582 today or email info@guildhomeimprovements.co.uk.
Categories: Case Study
Tags: Double Glazing, Heritage Double Glazing, Restoration Project