Replicate The look Of Hampton Court Windows with Our Heritage Double Glazing
Choose GHI today and we can help you replicate the look of Hampton Court windows and turn your home into the palace it deserves to be. We offer an excellent collection of bespoke heritage double glazing including a stunning range of sliding sash windows.
As a brand, we pride ourselves on our exceptional range of heritage windows and doors. Surrey and London are areas filled with great history and culture, with beautiful properties that offer character and charm. With us, you can choose from a selection of heritage double glazed windows that will provide beautiful visuals that replicate the style of windows found in Hampton Court.
If you would like to find out more about our replica Hampton Court windows, then keep on reading below, or get in touch with our friendly team today.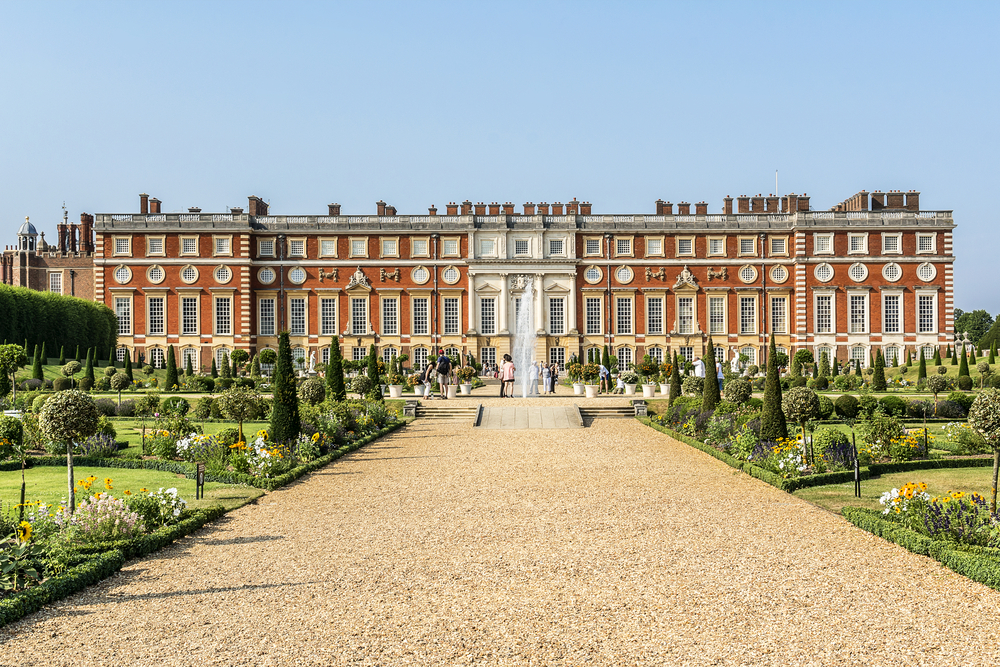 Replicating The Look of Hampton Court Windows with uPVC Windows
If you've visited the palace, then you would have noticed the stunning Hampton Court windows. Made up of a range of oriel and sash windows, and finished with bespoke decorative architrave and other features, the profiles offer elegant charm that suits the architecture of the palace.
If you would like to replicate the look of the Hampton Court windows, then GHI can offer you a range of stunning uPVC sash windows for your Surrey property. This means you can create a palace like home with our beautiful heritage windows, whilst benefitting from an incredible range of functional features. Our collection of sash windows can be coloured in classic and more traditional colours to suit a property. They can even be finished in a woodgrain foil to replicate the look of traditional timber sashes.
We can also help you replicate the look of Hampton Court windows by installing bespoke oriel windows into your Surrey or London property. An oriel window is a style of bay window that protrudes out of a building and is supported by brackets, corbels or similar cantilevers. They are commonly found in older style properties, making them ideal for your period or traditional style property.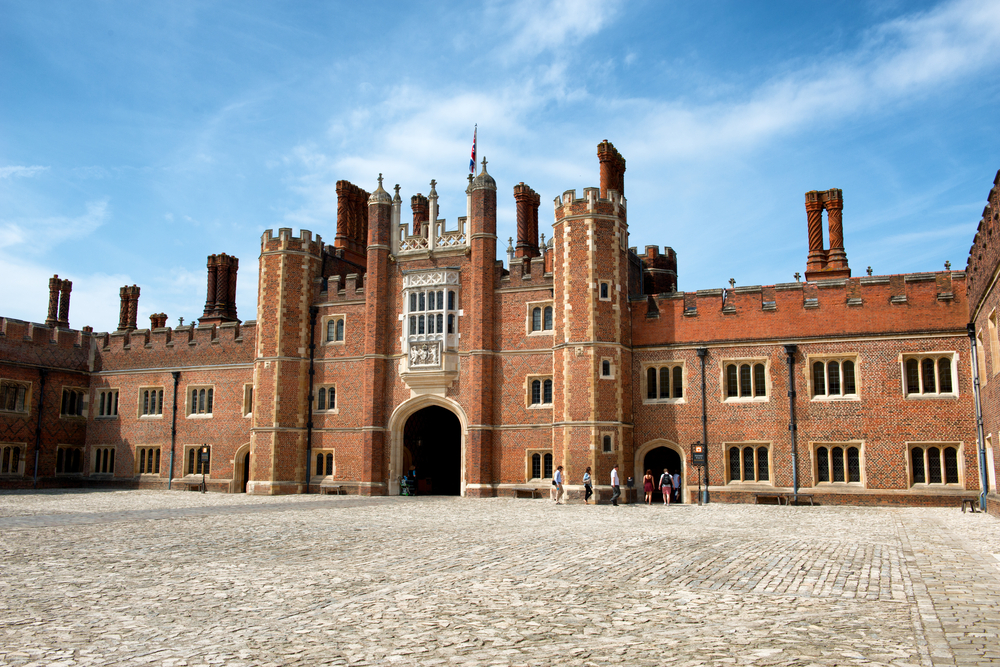 Enjoy Enhanced Performance and Design with our Hampton Court Window Style Heritage Glazing
The benefit of choosing us for your heritage double glazing, is that we will provide you with bespoke profiles that offer charming designs that are combined with long lasting performance. Unlike timber windows that are commonly found in palaces and older properties, our uPVC sash windows and range of oriel or aluminium windows will provide a standard of performance that will provide exceptional durability, thermal efficiency, security and weatherproofing.
To perfectly replicate the look of traditional Hampton Court windows, you can choose from a range of bespoke decorative features and glazing choices. If you look at some of the beautiful glazing at Hampton Court, you can enjoy the stunning stained glass designs, We offer a selection of glazing options, including coloured, textured and obscured to help you create a more authentic and heritage visual. On some of our profiles we even offer a selection of astragal bars and decorative features as well as arches, rakes and shapes on our sash windows.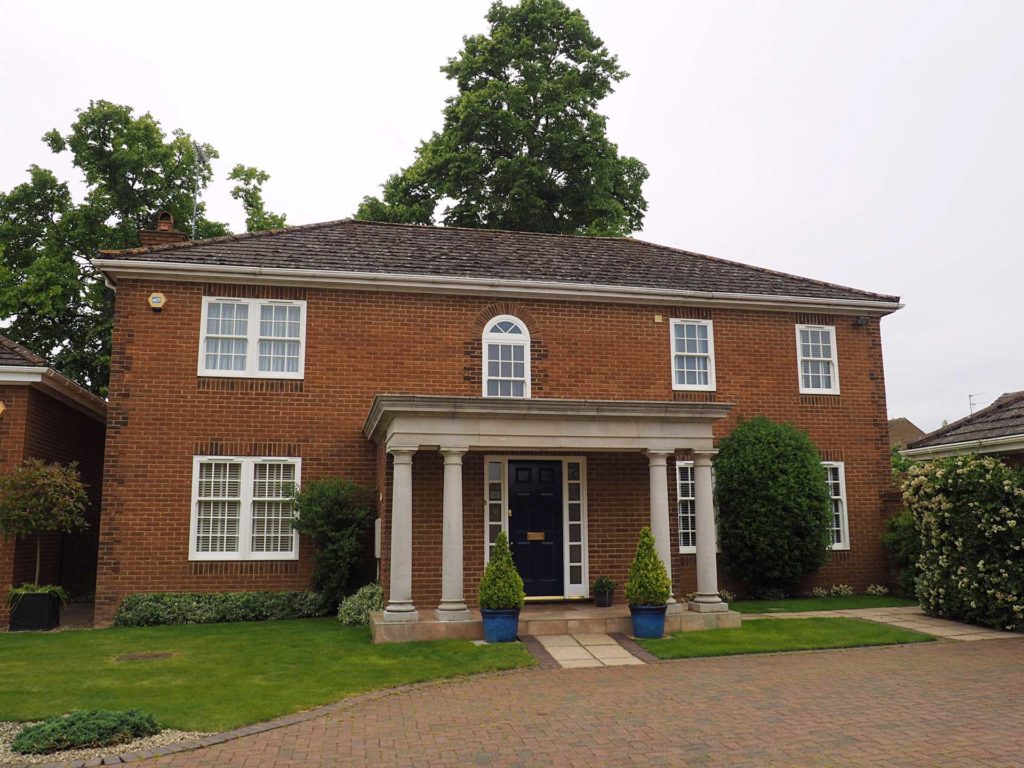 Heritage Double Glazing Prices, Surrey & London
If you like the look of our double glazing and would like to create a heritage home in Surrey or London, then please don't hesitate to get in touch with our team today. We can offer you an excellent collection of heritage windows and doors that are perfect for every style property.
Why don't you try our online quoting tool and you can design the perfect set of heritage double glazing that suits the style of your home. All you are required to do is enter in your details, and within minutes, you can receive a guide price.
If you have any other questions regarding your project or any of the other products we offer, you can get in touch with our expert team who will be happy to provide you with any advice you need and answer any questions you may have. You can give us a call on 0800 731 4582 or fill in our online contact form.
Categories: Heritage Double Glazing
Tags: Hampton Court Windows, Heritage Double Glazing, Heritage Windows, Sash Windows, Surrey