Schuco Doors: Fake Vs Real
Do you want to find out the differences between real Schuco doors and fake Schuco doors? If so, keep on reading below and we can provide you with all the information you need to know.
It has become apparent that some businesses are supplying and installing fake Schuco doors with hardware and accessories that aren't genuine. Luckily for you, we know what to look out for when opting for new Schuco doors. We have an expert team of specialists and installers that know the products inside out, meaning you are guaranteed to receive only the best and most genuine aluminium doors on the market.
GHI Windows provide genuine Schuco aluminium doors to homes across Weybridge, Epsom, Cobham, Molesey, Esher, Walton On Thames, Surbiton, Wimbledon, Guildford, Wandsworth, Surrey and London.
Read our list below of what you should look out for when buying new Schuco doors for your home!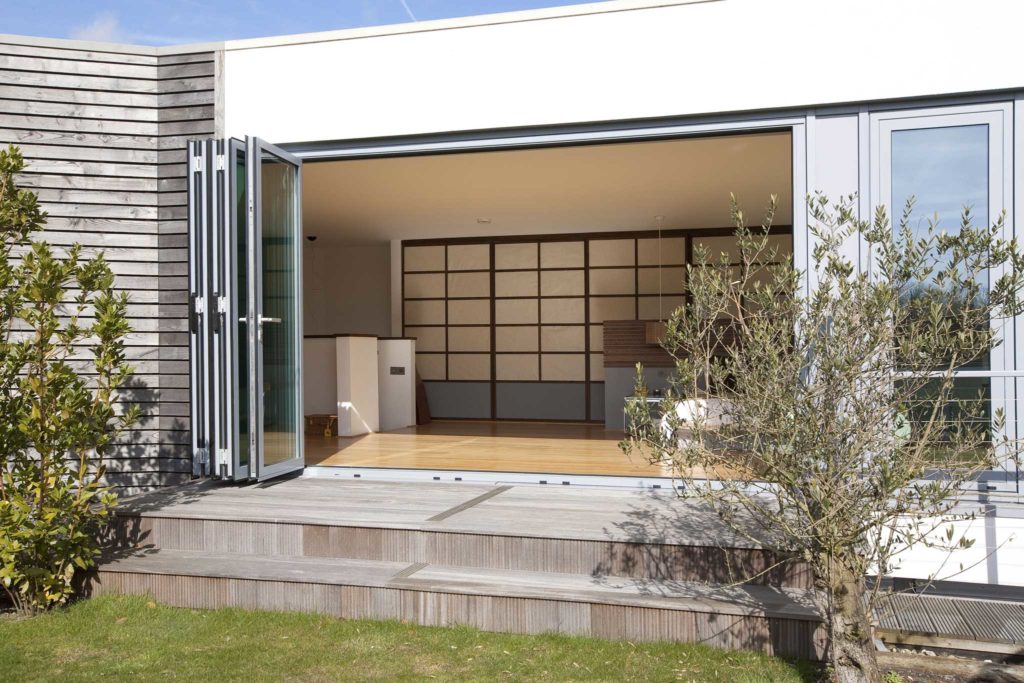 Genuine Schuco Handles
One thing to look out for when spotting a fake Schuco door is what the handles look like. With genuine Schuco door handles, they will be branded. Engrained somewhere on the handle will be the name of the brand, whereas with fake handles, you are more likely to see a plain handle with no visual representation of Schuco.
Many companies will install their Schuco doors with fake handles as it works out cheaper for them. This will maximise their profit margin as the doors are around £250-00 – £300-00 less per panel when buying in from the suppliers that produce the doors this way. The quotes for the inferior replacement doors will usually only come in around £100 per panel less, allowing the installer to maximise their margin by an additional £600 on a 3 leaf panel system.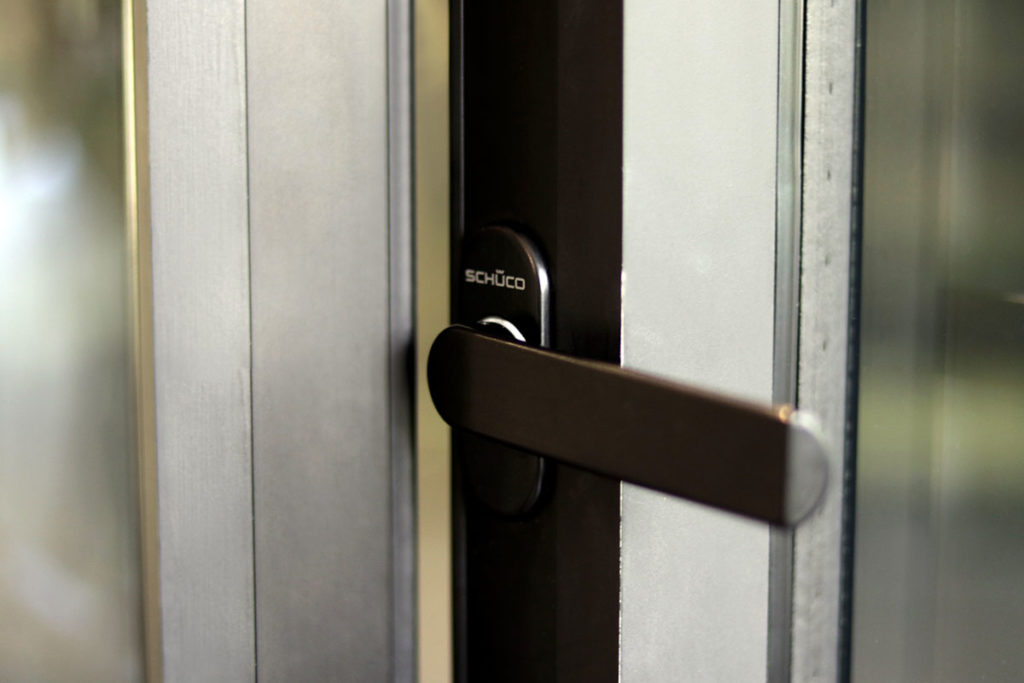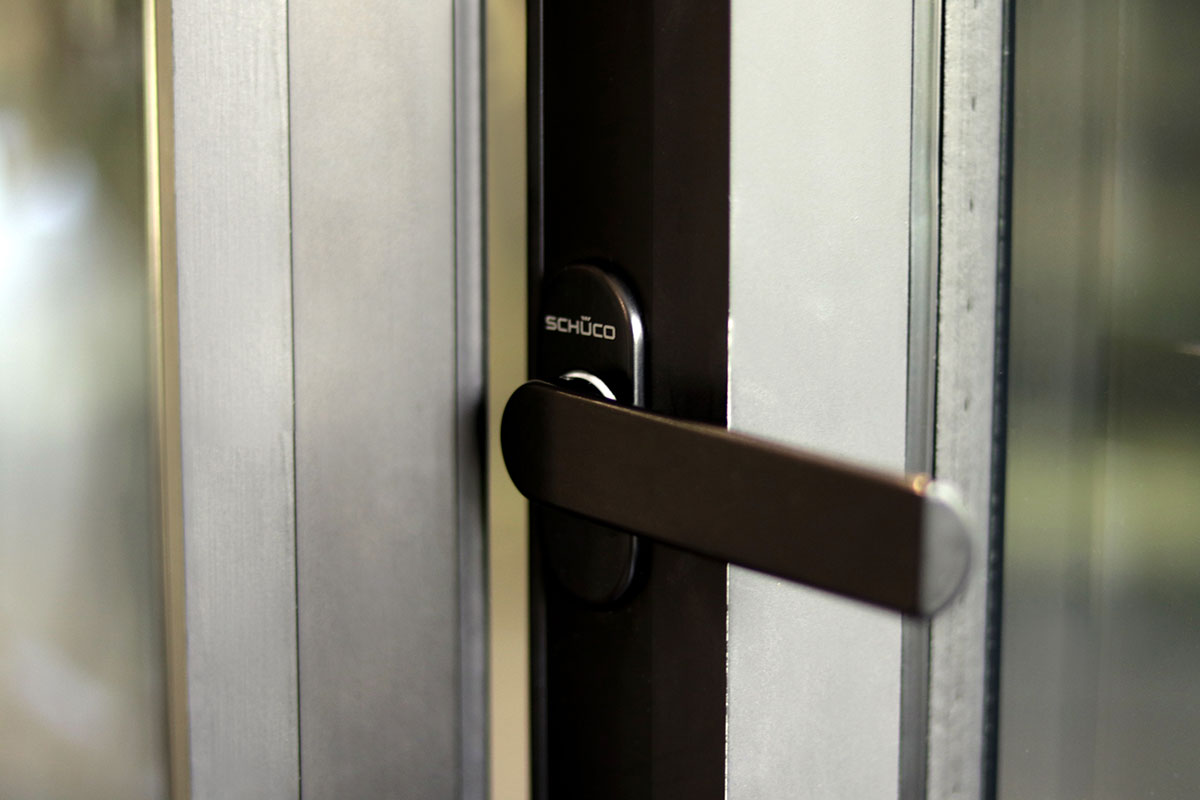 Genuine Schuco Locks
Another feature you should review when investing in real Schuco doors is the locks installed and the process you take to locking the profiles. With genuine Schuco doors in Surrey, the locks work on a gear system. On a genuine set of Schuco doors, the unique gearing system will work by twisting the key to engage the two hook locks and three deadbolts.
On a fake set of Schuco doors, the lock will work by raising the handle to engage the locking points, much like on the inferior bi-folding door systems found on the market.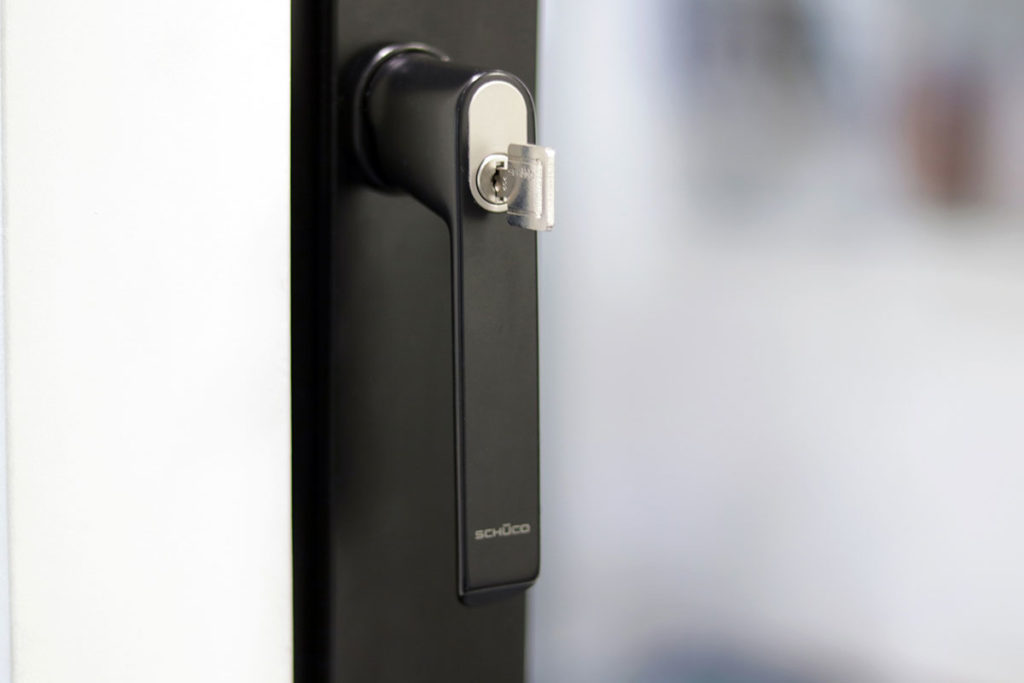 Genuine Schuco Gaskets
Genuine Schuco doors, whether it be sliding doors or bifold doors, will be manufactured with exceptional weather gaskets. This will ensure that the profiles provide excellent standards of thermal efficiency and improved weather protection.
With fake Schuco doors, the weather gasket will be inferior. The gasket will not have been manufactured to offer the same standard of performance. This means you are more likely to see issues arising with limited weather protection and disappointing levels of thermal efficiency, thus resulting in greater energy consumption and expensive energy bills.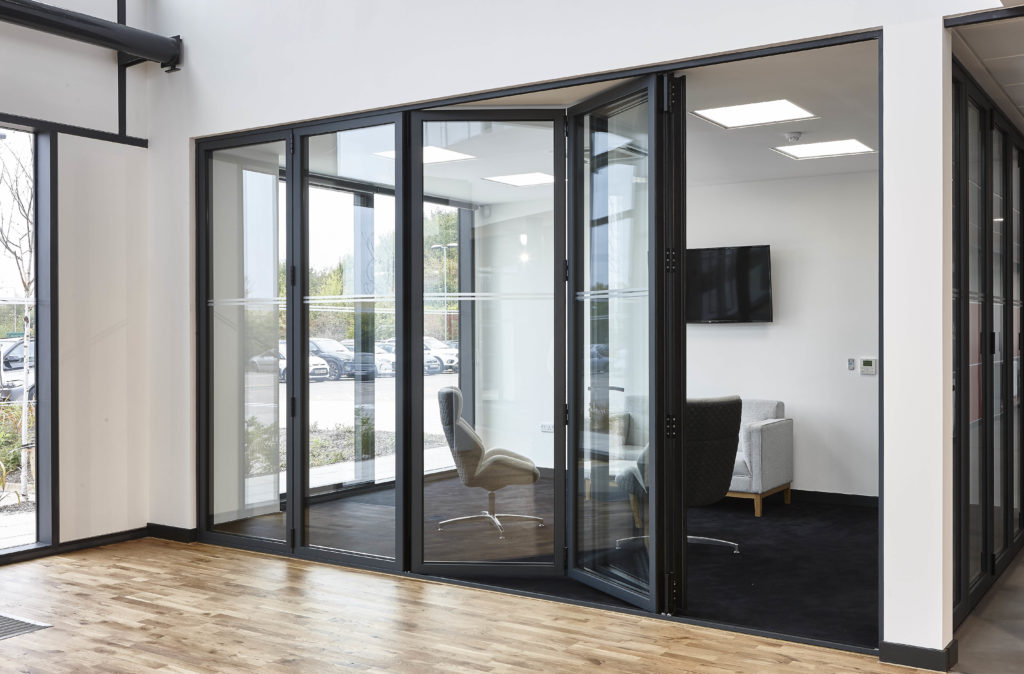 Problems With Your Schuco Doors in Surrey?
Real Schuco doors are massively over engineered for their purpose; which is why they glide and move across the track far better than any other door on the market.
Schuco are so confident in their product and so proud of their brand reputation that if they have any issues with their product they will come out to view the problems themselves. If you have fake Schuco doors that come without all the genuine parts, Schuco will not deem the product as their own, and will not come out if an issue arises with the doors.
Other ways that installers may cut costs on the product are by using inferior runners and wheels. This is a key part of Schuco doors that make them superior in the way they glide across the track.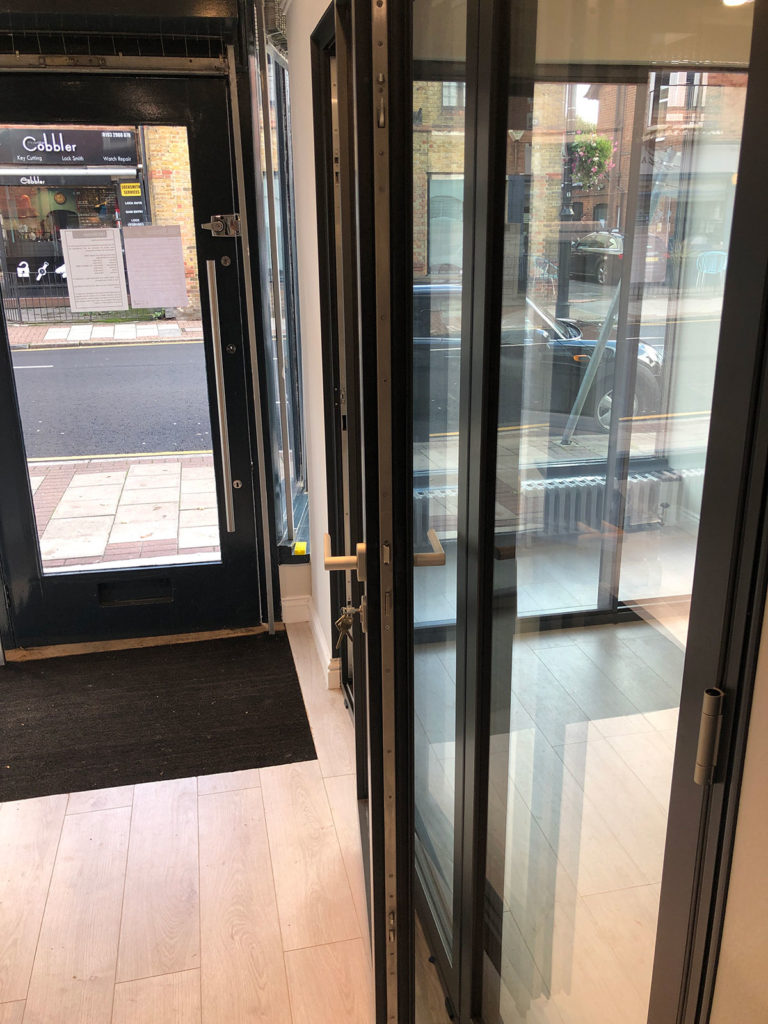 How To Know if you Have Been Quoted on Fake Schuco Doors?
Unfortunately, not all Schuco installers will be honest about their products. The industry is extremely competitive with regards to price and homeowners are led by the total cost quoted. Many installers will still claim their doors are real Schuco doors with all genuine parts. You can find out if you have been deceived by the installation company by viewing the products in the shop. You can look out for the points raised above in this article which are again listed below:
Does the locking system engage by raising the handle? If so, these are not genuine Schuco doors?
Do the handles have Schuco branded on the hardware? If they don't, they are not genuine Schuco doors?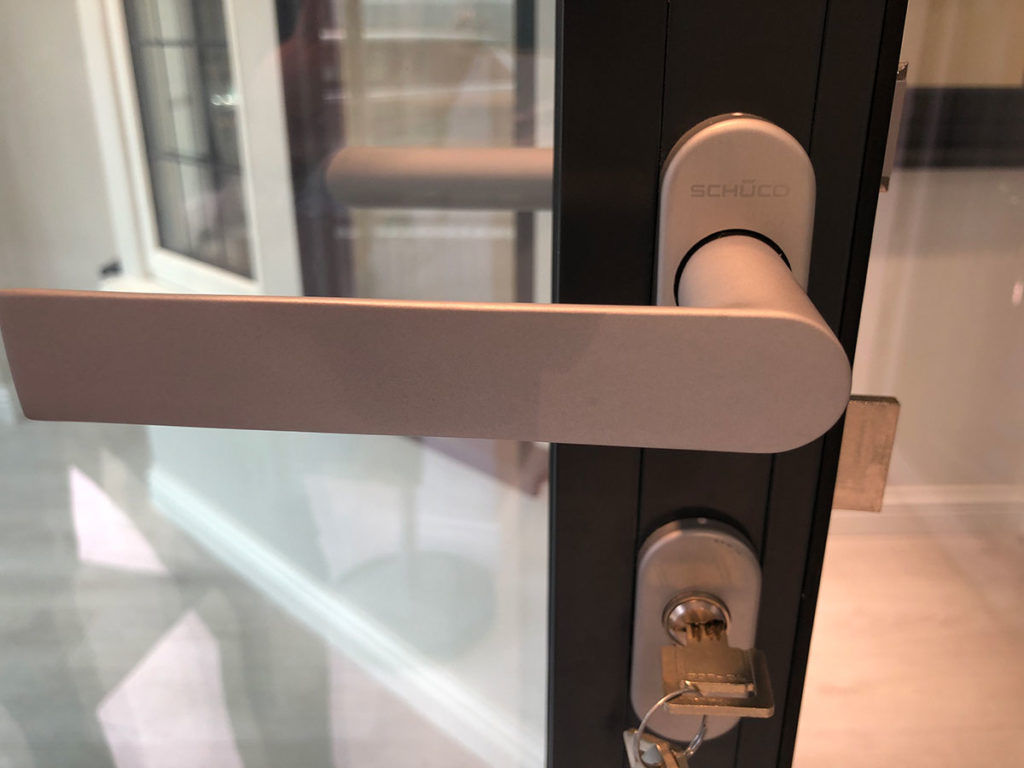 What You Should Do When Investing in Schuco Doors.
If it is not convenient for you and other Surrey homeowner to pop into a local showroom where you have been quoted for the doors, then the best way you can find out is to request an email from the installation company.
You can find out if you have been quoted on the real and genuine products, getting them to confirm that their doors are operated by key gearing on the locking system, and not by raising the handle to engage the locks.
You can also request photos of the handles on the door. If they do not state Schuco, you have been misled and an attempt has been made to deceive to maximise the margins of the installer.
As A Homeowner, You Have to Ask Yourself:
How much trust can you place in an installation company that would attempt to deceive in this way?
Our advice when buying this product would be to steer well clear of these installers that attempt to deceive just to make a few an extra margin on their product, which works out as £200 per leaf. You have to ask yourself – if you purchased a BMW and it came with a Skoda engine, how would you feel? Unfortunately, this is the nature of the double glazing industry and we are extremely proud to be offering only genuine Schuco products with genuine Schuco accessories.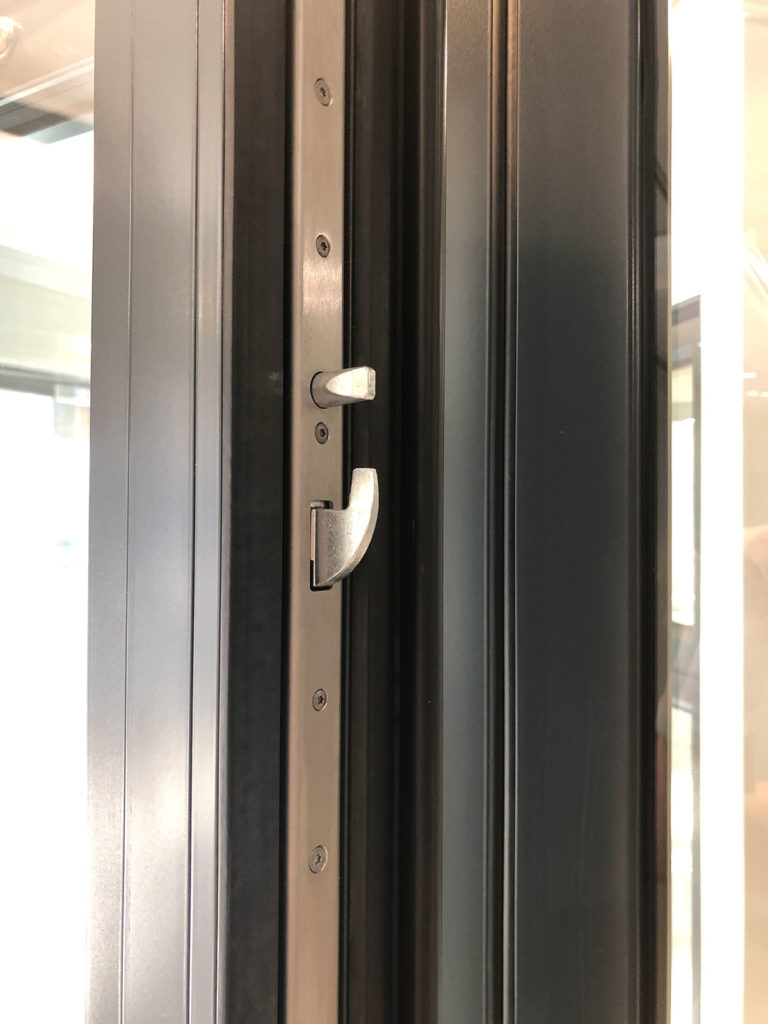 Looking to Upgrade Your Surrey or London Home with Schuco Doors?
If you think that Schuco aluminium doors are the perfect choice for your next home improvement, then get in touch with GHI today. We offer genuine Schuco sliding doors and bifold doors in Surrey and the surrounding areas. The highly competitive prices allow you and other homeowners to design the perfect set of aluminium doors at a price that suits you.
Why don't you try our online quote engine, where you can receive a personalised price based on your Schuco doors requirements. All you need to do is enter in your details, and within minutes, you can get a bespoke price. If you would rather discuss your project with a member of our team, then you can give our team a call on 0800 731 4582 or send us your project details via our online form.
Categories: Aluminium Doors
Tags: Aluminium Bifold Doors, Aluminium Doors, Aluminium Sliding Doors, Schuco Doors, Surrey