The Perfect Timber Replacement Windows
If you currently have timber windows in your Surrey home and are looking to replace them, then get in touch with GHI today. We can offer you an incredible collection of timber replacement windows that can be tailored to provide authentic timber visuals that are combined with modern and innovative performance.
After years of use, timber windows will become weak and often decay after exposure to a range of adverse weather conditions. This makes them less efficient and will affect the overall performance of the profiles and the standards of security and durability that they offer. This could mean that it's time to replace your timber windows.
To find out more about our selection of repacement timber windows, keep on reading below. You can also get in touch with our team today if you have any further questions.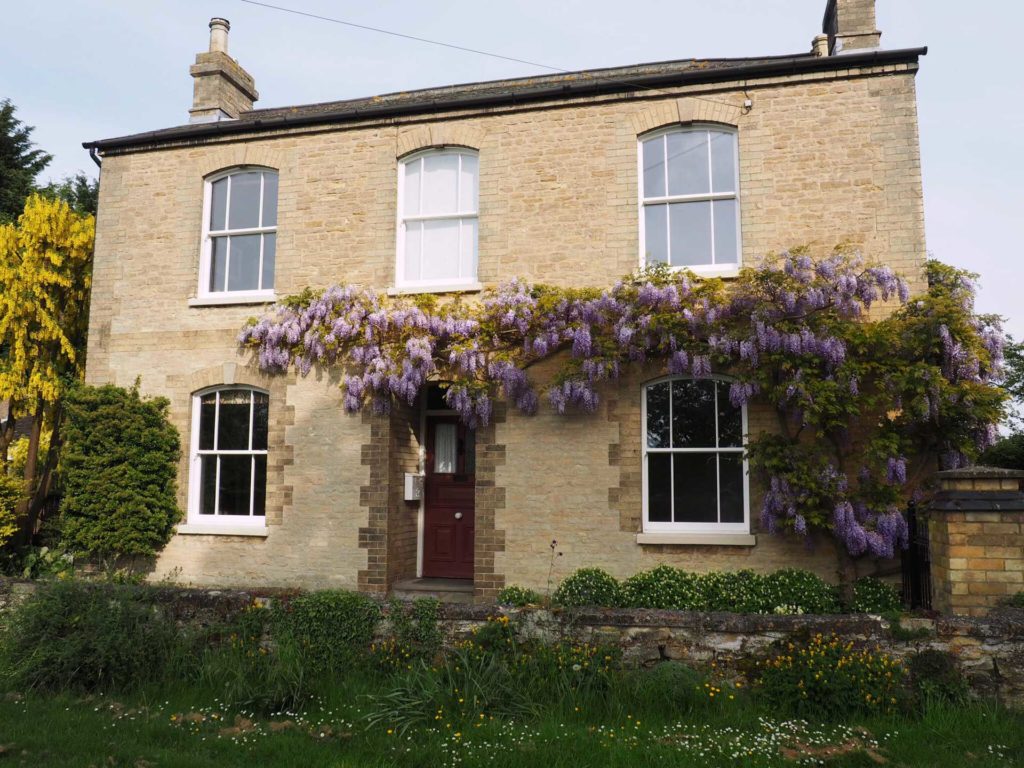 Styles of Timber Replacement Windows
Luckily for you, we offer an extensive range of uPVC and aluminium windows that can be tailored to offer the looks of timber replica windows but provide improved standards of performance. This is perfect for homeowners that have period properties and want new windows that will retain their charming visuals without compromising on the design and look of the profiles.
Some of the Surrey timber replacement windows that we offer include a range of uPVC windows including casement windows, flush casement windows, French windows, tilt and turn windows, sliding sash windows and bow and bay windows. We even offer a selection of steel look windows and modern aluminium windows.
No matter which style you opt for, you can be sure to find the perfect timber replacement that can be tailored to suit your preferred style and match the existing architecture of your Surrey or London home.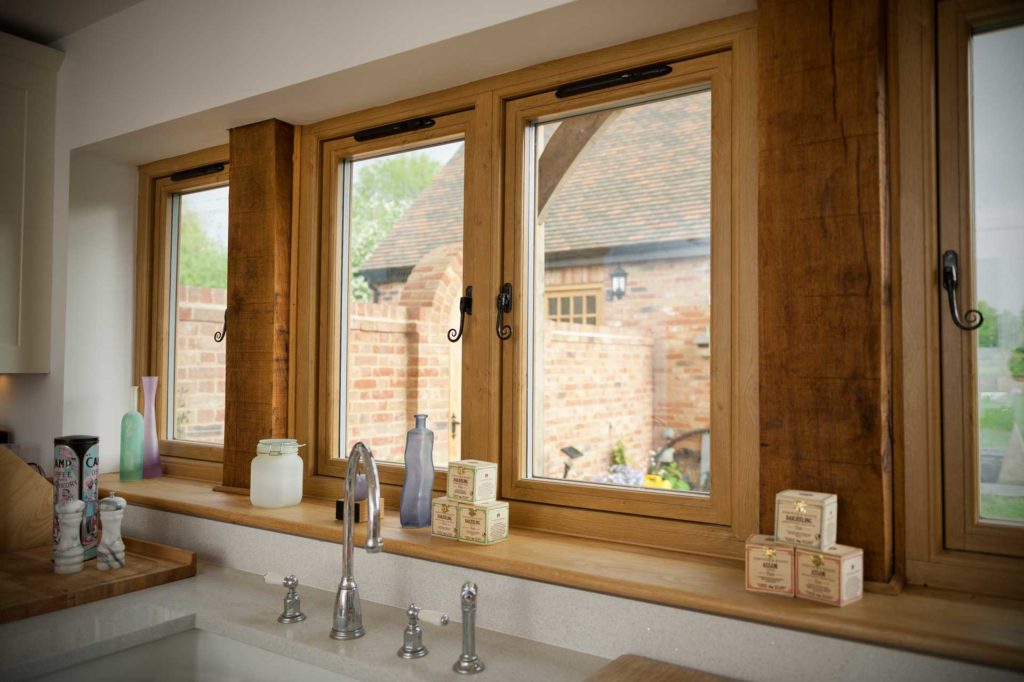 Improved Performance with Timber Replacement Windows
As previously mentioned, the performance of timber windows can decrease in quality over time. This means that your windows will provide you with poor thermal performance, weakened frames meaning decreased standards of security and safety for you and your property.
With our uPVC or aluminium windows, you can enjoy a fantastic selection of features and benefits that will greatly improve the way your home performs. The innovative designs of the timber replica windows feature a range of state of the art locking systems that will keep you and the contents of your home safe and secure year after year.
As well as this, the profiles feature multi chambered profiles and excellent weather gaskets that will help to provide better standards of thermal efficiency, You will see a noticeable reduction in the amount of energy you consume, which in turn will help to reduce energy bill costs.
The improved design will also ensure better standards of weatherproofing. Unlike timber profiles, our timber replacement windows will not rot or decay. This will help to keep your new windows in Surrey looking as good as new for longer.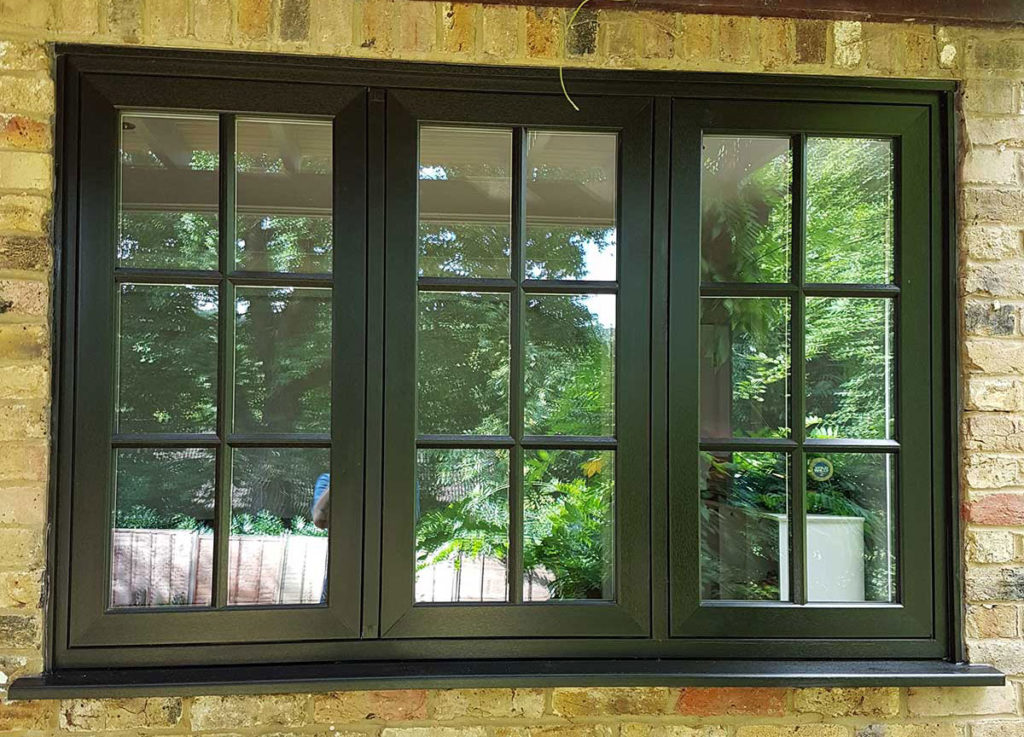 Custom Designed Timber Replacement Windows
If you're worried that your timber replacement windows will not suit your home, then fear not as we have the perfect solution for you when it comes to designing the profiles.
All of the timber replacement windows that we offer come in a range of colours and finishes. This allows you to have ultimate control over the look and appearance of your new double glazed windows.
To create the perfect timber replacement windows in Surrey that offer charming and authentic visuals, we offer a wide range of woodgrain finishes. This allows you to create timber replica windows that look the part, whilst providing improved performance and functionality.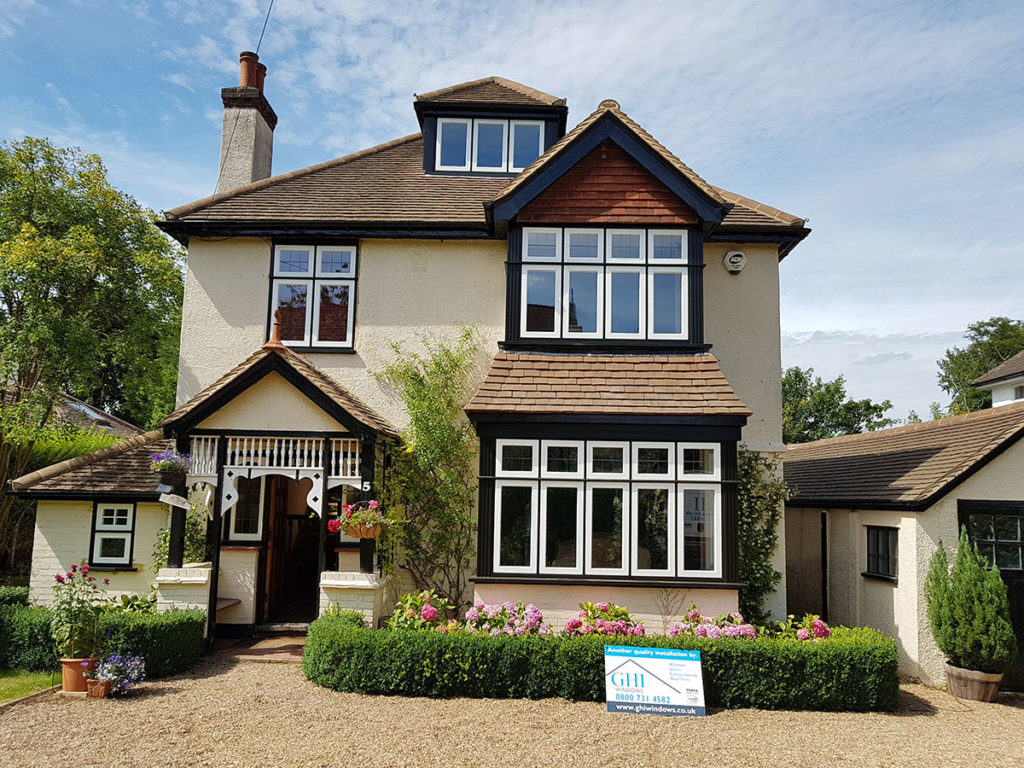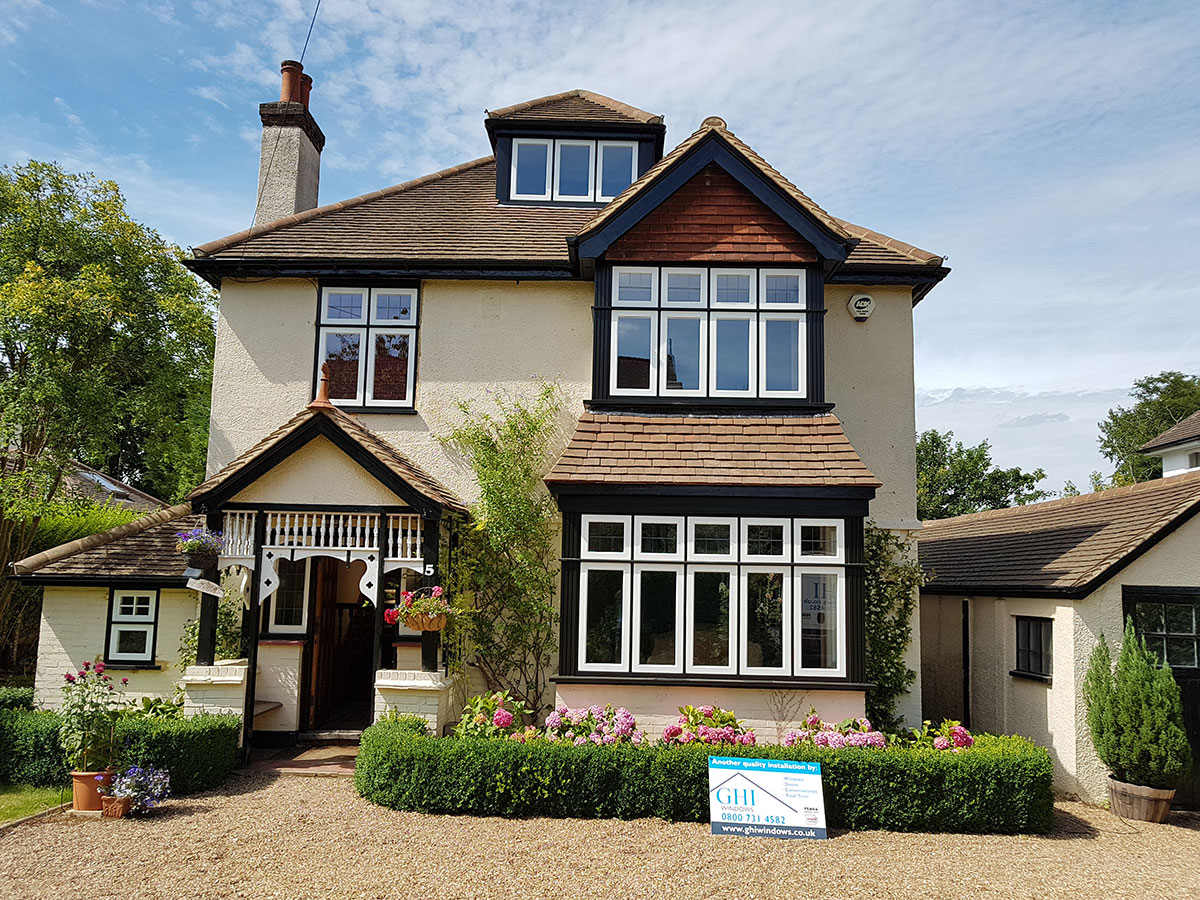 Timber Replacement Window Prices
If you would like to upgrade your Surrey home with new window, then get in touch with the team at GHI today. We offer a great selection of timber replica windows that are perfect for a range of property styles.
We can provide you with a free quote for your timber replacement windows. With our clever online calculator, you can create the perfect set of uPVC or aluminium windows that are suited to your home and your budget.
If you would like to discuss your project with a member of our team, then you can give us a call on 0800 731 4582 or send us any questions you have via our online contact form.
Categories: Replacement Windows
Tags: Aluminium Windows, Surrey, Timber Replacement Windows, Timber Replica Windows, uPVC Windows