Case Study: SMART Windows & Doors Installation in Cobham
Our client in Cobham wanted to upgrade their heritage style home with aluminium windows and doors that would perfectly suit the architecture.
They opted for our SMART aluminium windows and aluminium doors which are a market leading profile designed to combine both beautiful heritage designs with enhanced and improved standards of longevity.
By investing in our SMART windows and doors, the clients were able to choose from a range of styles and designs, helping them to create a truly bespoke set of replacement windows in Cobham that only enhanced the visual of their property.
Not only has the look of their property been enhanced but they can also enjoy impressive standards of performance. Carefully crafted and stringently tested, the aluminium windows and doors from SMART can offer U-values as low as 1.2, whilst being fitted with state of the art locking to enhance safety and security.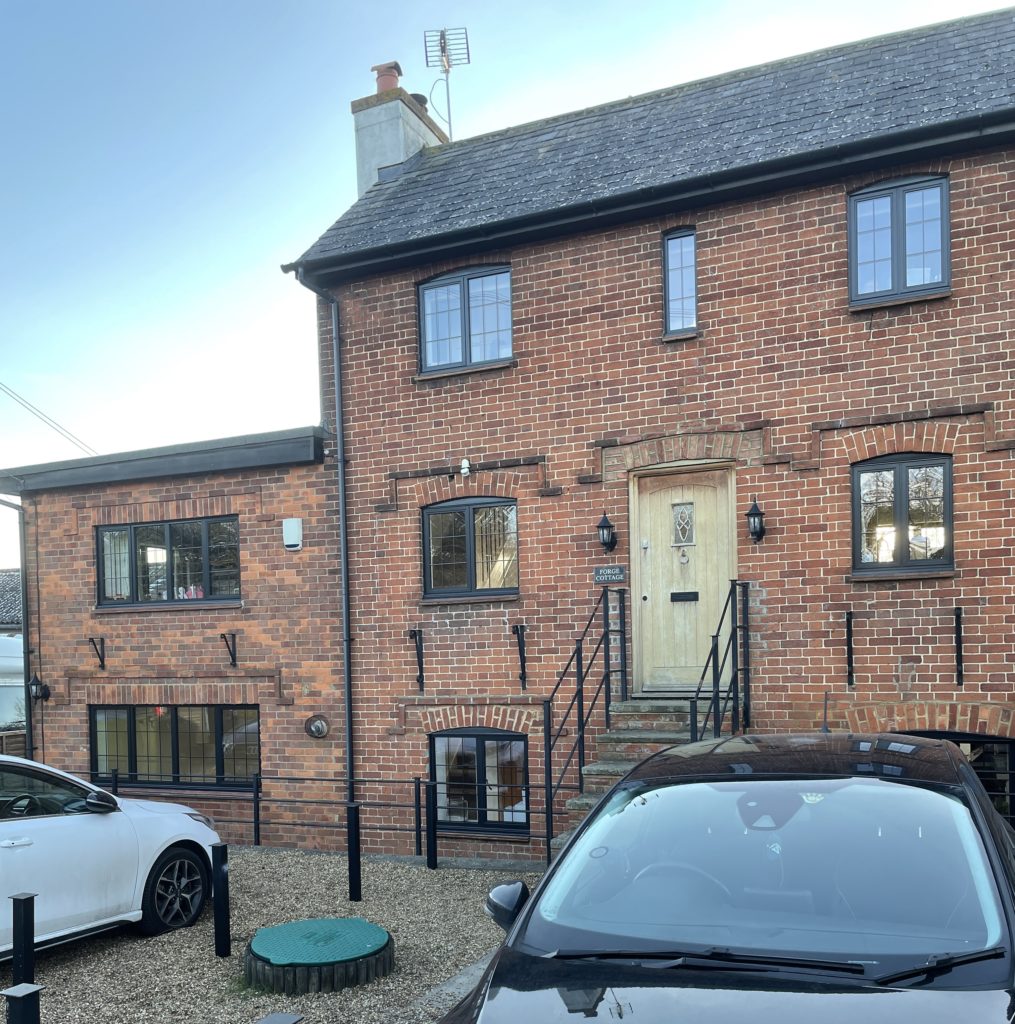 Slimline Aluminium Windows & Doors
Our clients decided on this specific profile as it offered a beautifully slim frame. The benefit of a slimline window frame and larger expanses of glass allows the property to maximise light transmission and provide the home with great amounts of natural light all year long.
This will also help to make each room within the home feel more spacious, with the increase in natural light allowance giving the illusion of bigger rooms.
Looking at the image below, this is what the property looked like before GHI replaced the windows and doors. The frames were a more bulky, a feature that would prevent light from transmitting into the home, thus making it appear darker.
For windows that are smaller in size, it's important to try and choose a slim profile. Our SMART aluminium windows feature stepped edge sashes which help to create a softer and slimmer appearance.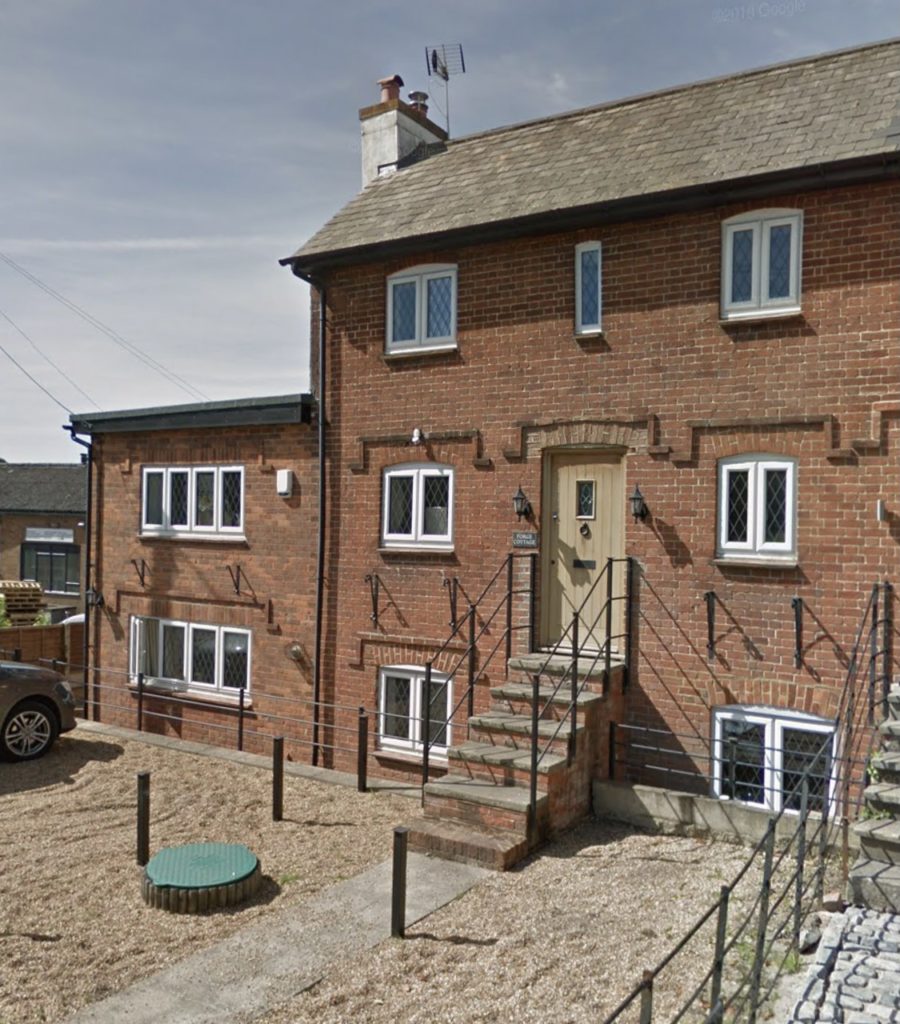 Bespoke Customisations
Our clients in Cobham wanted new windows that only added heritage appeal to their home. The former white bulky frames didn't complement the property or match the beautiful brickwork.
Instead, the new aluminium windows and doors were coloured in RAL shade 7021 – a Black Grey shade. As you can see from the images this is the perfect colour choice that only enhances the visual of the property. To help further enhance authenticity the profiles featured decorative astragal bars.
Additionally, the windows and doors were finished with matching ornate teardrop handles – perfectly complementing the frames and helping to retain heritage character and charm.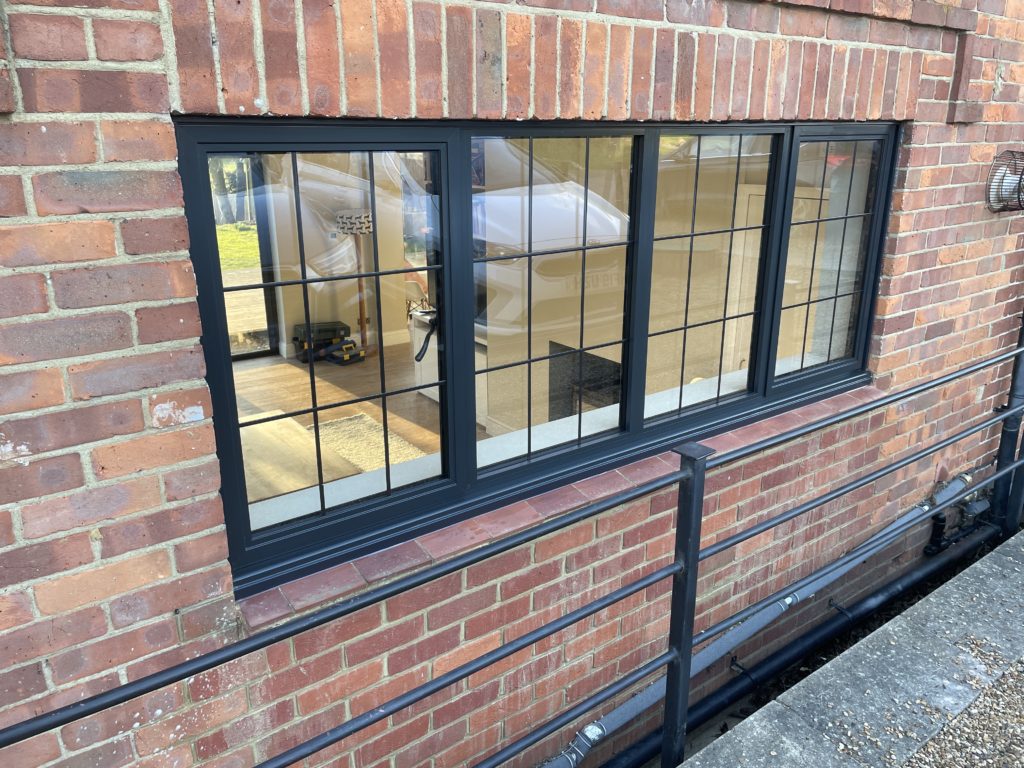 Aluminium Windows & Doors Prices
If you have been inspired by this installation in Cobham and want to upgrade your home with our stunning collection of SMART windows and doors, then please get in touch with the GHI team.
We can provide you with the perfect product for your home, and at a price that suits you. We even have a clever online quoting tool that allows you to input your project details and provide you with a bespoke price.
If you have any other questions regarding our range of products and services, then please don't hesitate to give us a call on 0800 731 4582. You can also send any questions you have through to us using our online contact form.