Aspire To Build a Better Home with Bifold Doors
If you're looking for a way to improve your home, but aren't sure what to opt for, then why don't you choose a brand new set of bifold doors. With a range of incredible features and visuals to benefit from, you can aspire to create a stunning home in surrey with new aluminium bifold doors.
Keep on reading to find out more about how bifold doors from GHI can help improve your home. If you have any questions, then please don't hesitate to get in touch with our friendly team.
Aspiring Bifold Doors in Surrey
If you aspire to create a modern and beautiful home with bifold doors, then GHI are the perfect company for you. We work with some of the best manufacturers within the industry, so you can rest assured that they will help you to create an aspirational home that everyone else will envy. some of the brands we work with include AluK, Cortizo, Schuco, Origin and SMART.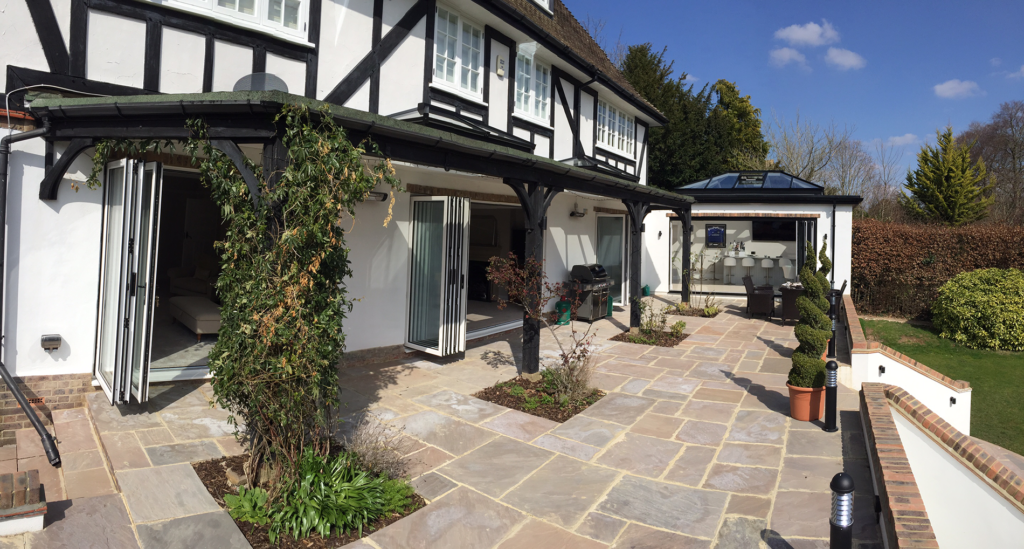 Why Choose Bifold Doors?
There are many reasons as to why bifold doors are the perfect home improvement. They feature an innovative design that allows them to be installed into a range of larger and smaller spaces. You have the option to choose how many panels your bifolds are made up of, allowing you to either replace an entire wall or create a simplistic folding door design.
By opting for aluminium bifold doors for your Surrey home, you can also benefit from a space that appears brighter and bigger. The large glazed panels of the doors will help to increase natural light allowance; letting natural light flood your home and provide you with uninterrupted views of your exterior surroundings.
When investing in bifold doors, you will no longer have to aspire to create a better home. Our expert team will be able to bring your designs to life, and turn your home into the most aspiring place in Surrey.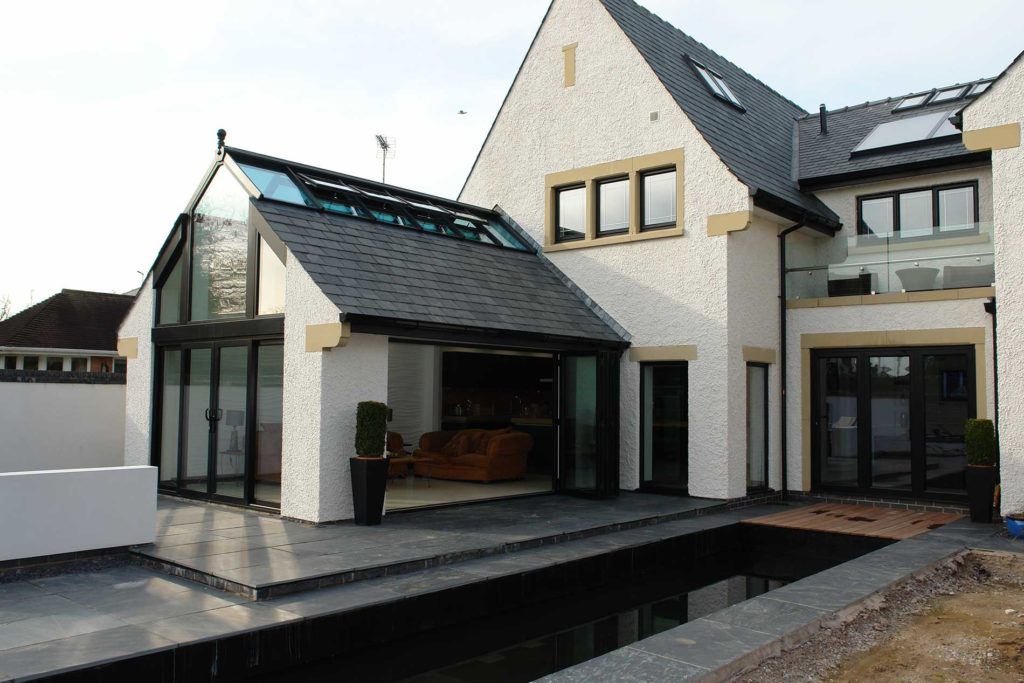 The Benefits of Installing Bifold Doors
Not only will aluminium bifold doors provide modern visuals, but you can also expect a range of functional features that will vastly improve the efficiency of your property. All of our bi-folds are supplied to us by industry leading brands including Schuco and Origin. This ensures that you'll be investing in the highest quality aluminium bifold doors in Surrey that have been designed with long lasting performance in mind.
The innovative designs feature a robust aluminium frame that offers incredible structural integrity that will keep your home safe from burglary and prevent adverse weather conditions from damaging or wearing down the profiles.
You can aspire to create a more energy efficient home with Schuco bifold doors from GHI. If you opt for Schuco doors, you'll receive genuine aluminium doors manufactured by the industry leading brand, with genuine Schuco handles and door furniture.
The robust frame and modern glazing will also help to keep your home well insulated, providing low U-values and thermally broken designs that will trap warm pockets of air and retain the heat in your home for longer. This will result in less energy consumption and reduced energy bills.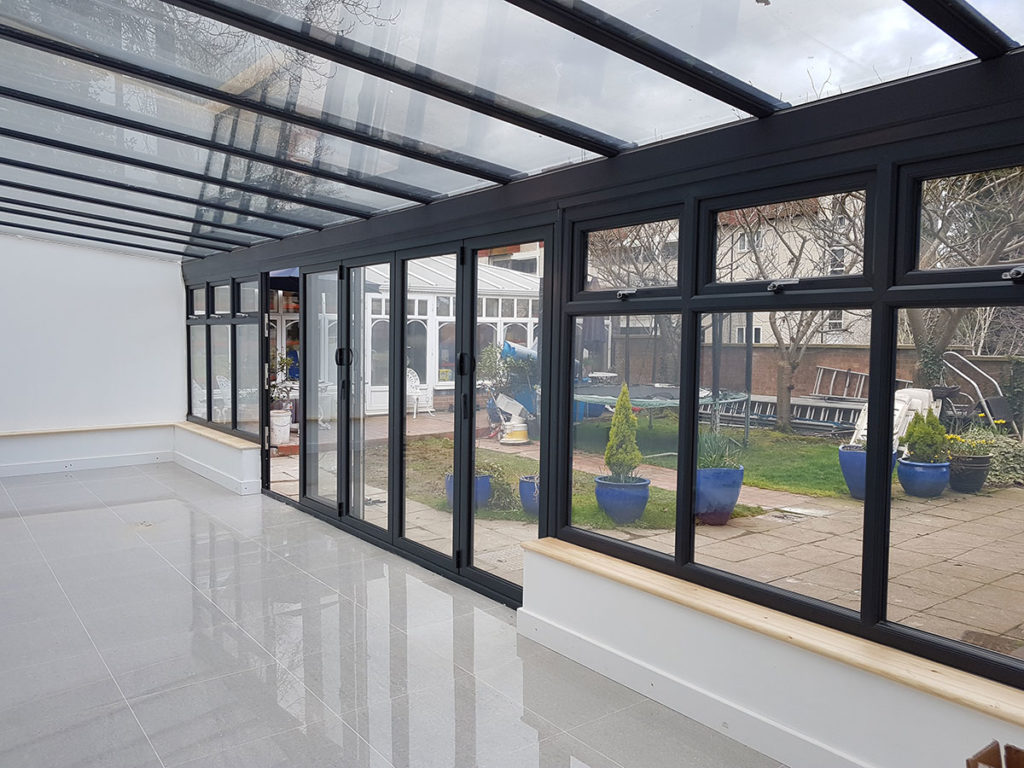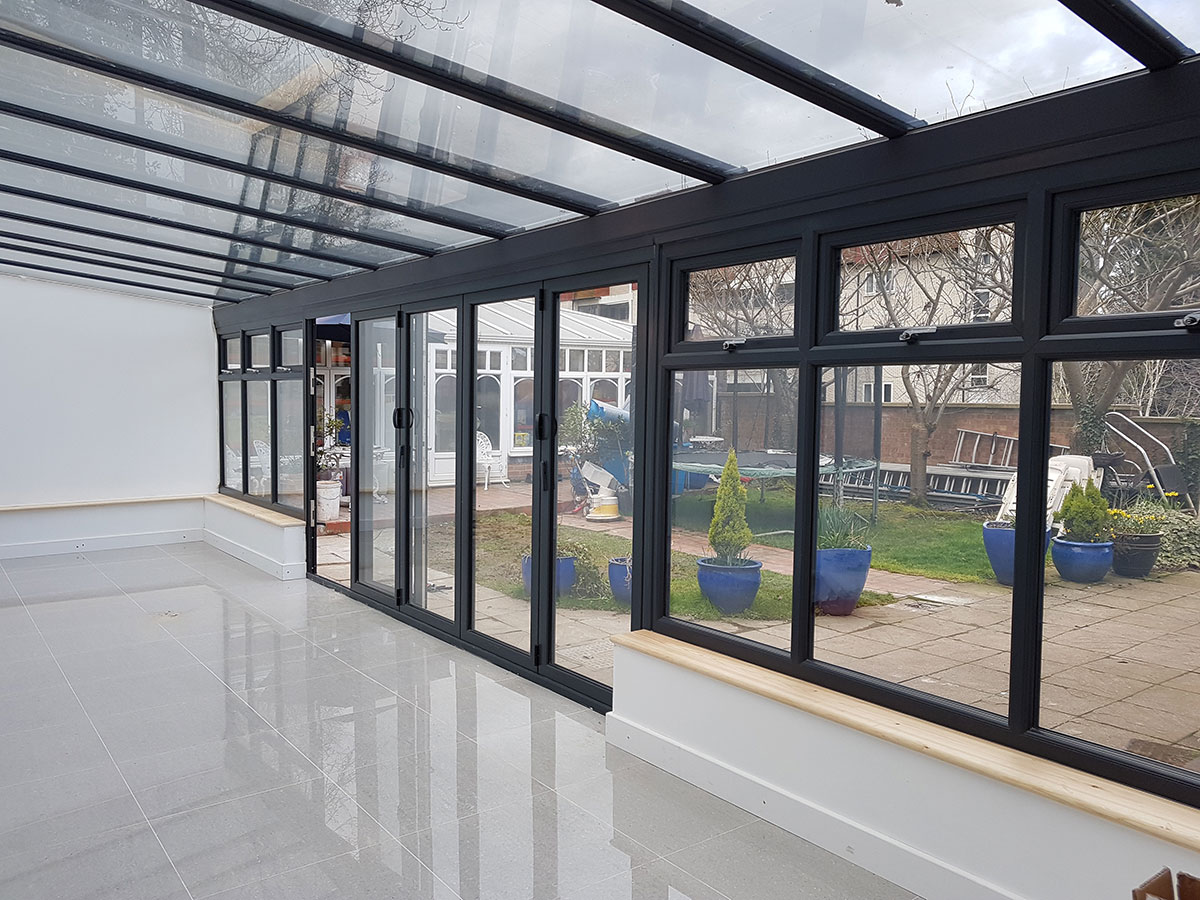 Made to Measure Aluminium Bifold Doors
Custom designed, our Surrey aluminium bifold doors can be tailored to suit the exact requirements of every individual customer. So if you want to create a bold focal point within your property or a more subtle and sophisticated design, our expert team and unique 3D design software can help turn those double glazed bifolding door designs into a reality.
With a range of RAL shades to opt for, the profiles can be as bold as you desire. The unique powder coating also prevents the colours and finishes from fading over time, meaning you won't need to repaint or replace your frames for several years. You can even match the Origin bifolds hardware to the colour of the profiles and existing window and door systems in your Surrey home.
Choose from a range of bifold door sizes and create a new home improvement that adds luxury appeal. Whatever size your home, we can design and install bifolding doors that perfectly fit into your property. We have an expert team that will work with you during your entire project, so you can trust GHI to provide an exceptional customer service and a high quality Surrey bifolds installation.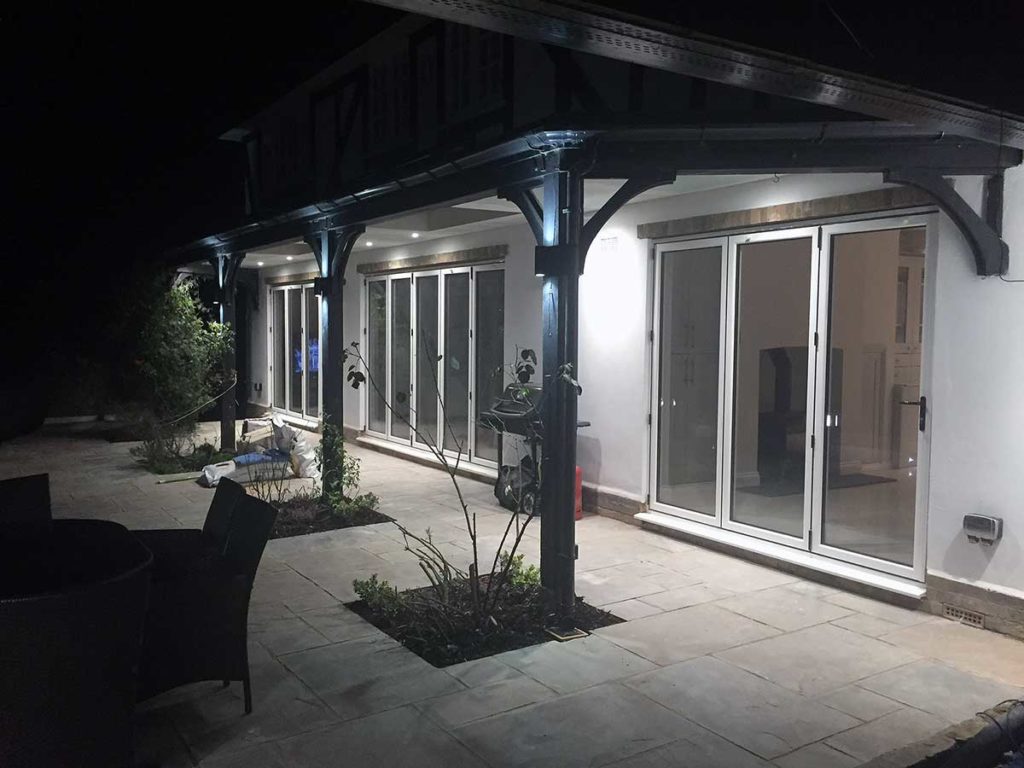 How Much Do Bifold Doors Cost?
If you'd like to learn more about how much bifold doors cost, then you've come to the right place. With an extensive range to choose from and a variety of features to benefit from, you can aspire to create a better home with bifold doors from GHI.
Why not try out our online quote calculator and you can get personalised quotes for your Surrey bifold doors. All you need to do is enter in your specifications and within minutes you'll receive a bespoke quote. It's really that easy.
Do you have any more questions? If so, you can get in touch with a member of our friendly team who will be happy to answer any queries you have regarding our range of bifold doors. Give us a call on 0800 731 4582 or fill out our online form.
Categories: Aluminium Doors
Tags: Aluminium Bifold Doors, Bifold Doors, Origin Bifold Doors, Schuco Bifold Doors