Aluminium Window Styles
Are you interested in upgrading your Surrey home with brand new aluminium windows? Here at GHI, we provide homeowners with high quality profiles that have been designed with both performance and visuals in mind. To find out more about the range of industry leading aluminium windows we offer, keep on reading.
To ensure that our Surrey aluminium windows provide your home with long lasting performance, we work with industry leading brands that have been manufacturing aluminium profiles for a number of years. The brands we work with include AluK, SMART, Schuco and Origin. With GHI, you can trust that your new aluminium profiles have been stringently tested to ensure better standards of thermal performance, durability, security and design.
We offer a range of aluminium windows, including casement windows, tilting windows, sash windows plus many more. To find out about our full range, get in touch with our team today!
We offer our aluminium windows in Surrey, Weybridge, Epsom, Molesey, Cobham, Esher, Walton On Thames, Surbiton, Wimbledon, Guildford, Wandsworth and London.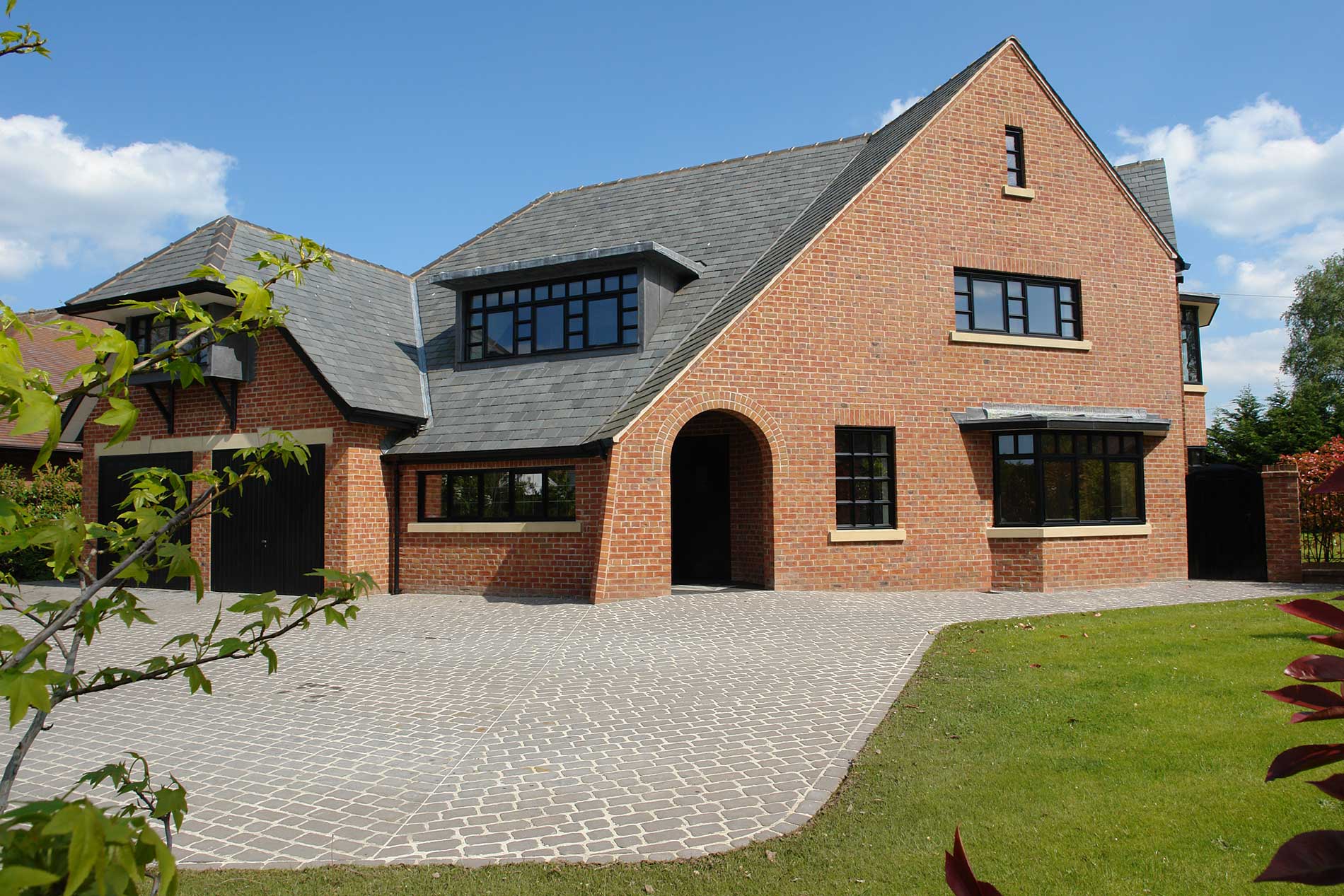 1. AluK Aluminium Windows
Our AluK windows in Surrey are one of the industry's leading profiles. AluK have been producing high quality profiles for several years, so you can trust that the profiles will keep your home performing efficiently long after the installation. You have the option as to whether the profiles come in a bay, ovolo, chamfered or contemporary design.
Manufactured using precision engineered aluminium, the profiles are designed to withstand adverse weather conditions, removing the need for you to repair and replace the windows for several years. The robust powder coating will also prevent the frames from easily scratching and the colour fading.
The frames come in a range of styles, allowing you the option as to whether the designs feature a slimline or traditional stepped frame. You can perfectly replicate the look of traditional steel windows, whilst benefitting from exceptional durability, security and more.
Want to know what styles our AluK windows come in? You have the option of slimline and chamfered profiles that are offered as casement profiles, flush sash windows, tilt and turn window styles, bow and bay styles as well as casement windows in French styles.
Add these stunning collection of AluK aluminium windows to your Surrey home today. Get a free online quote, and see how you can upgrade your home at competitive and affordable prices.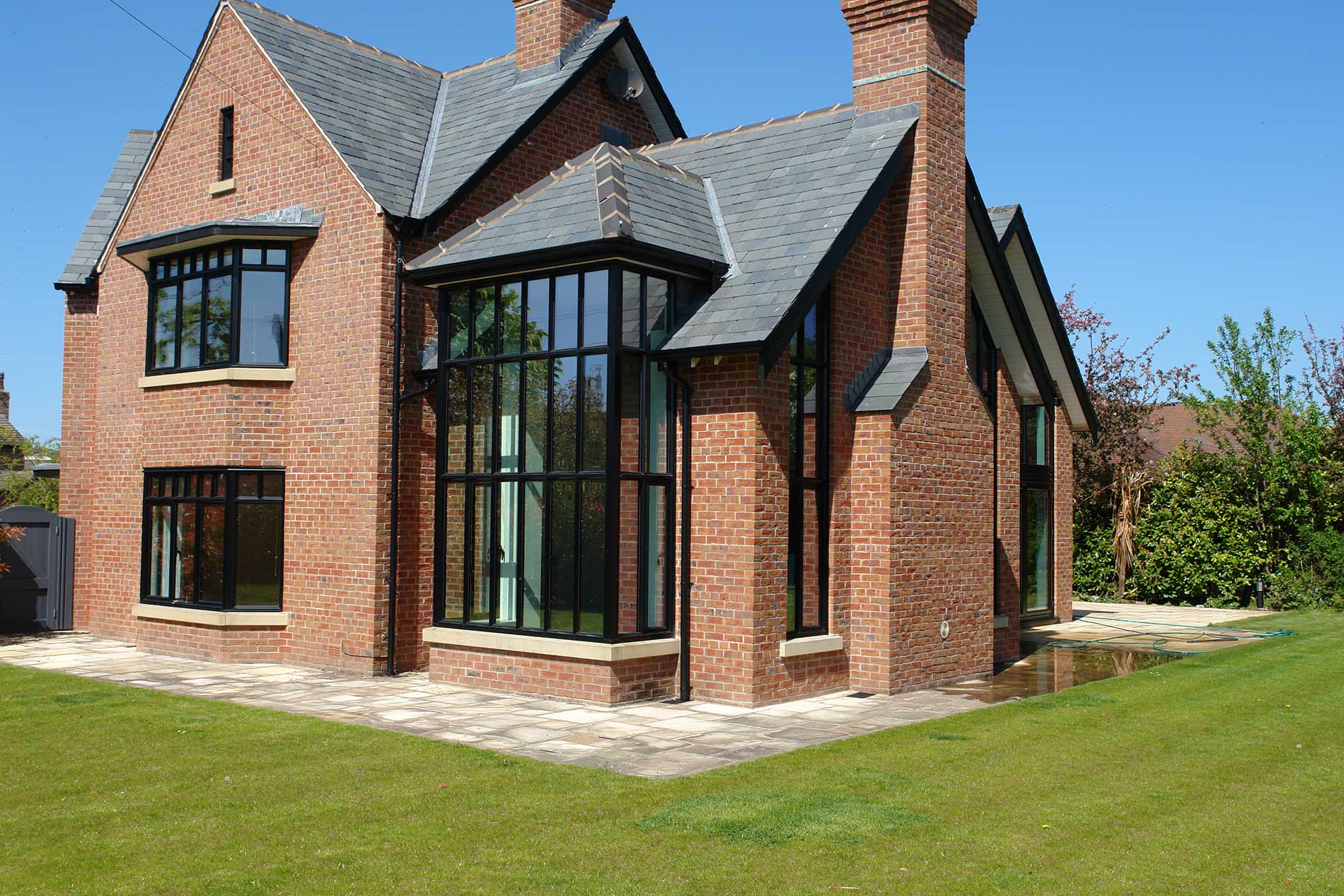 2. Origin Aluminium Windows
Origin are leading experts in producing aluminium windows that are efficient and visually stunning. These profiles are perfect for modern or new build properties, offering ultra slim sightlines and contemporary aesthetics. They feature a stunning flush sash design with sightlines as minimal as 65mm. The minimal frames and large glazed panels allow you to enjoy enhanced natural light allowance, letting your home be flooded with light.
Without compromising on their stunning aesthetics, the Surrey aluminium windows offer U-values of 1.5W/m2K, making them incredibly efficient. All year long, your home will benefit from exceptional insulation and reduced heating bills. They will also help to reduce your carbon footprint, making them the perfect cost-effective and sustainable home improvement.
Our Origin windows come in a range of styles, so you can be sure to find the perfect design for your home. The styles available include casement windows, fixed frame profiles, bay window styles, gable windows and French style windows.
For more information on our range of Origin aluminium windows and how they can improve both the function and form of your home, contact our team today.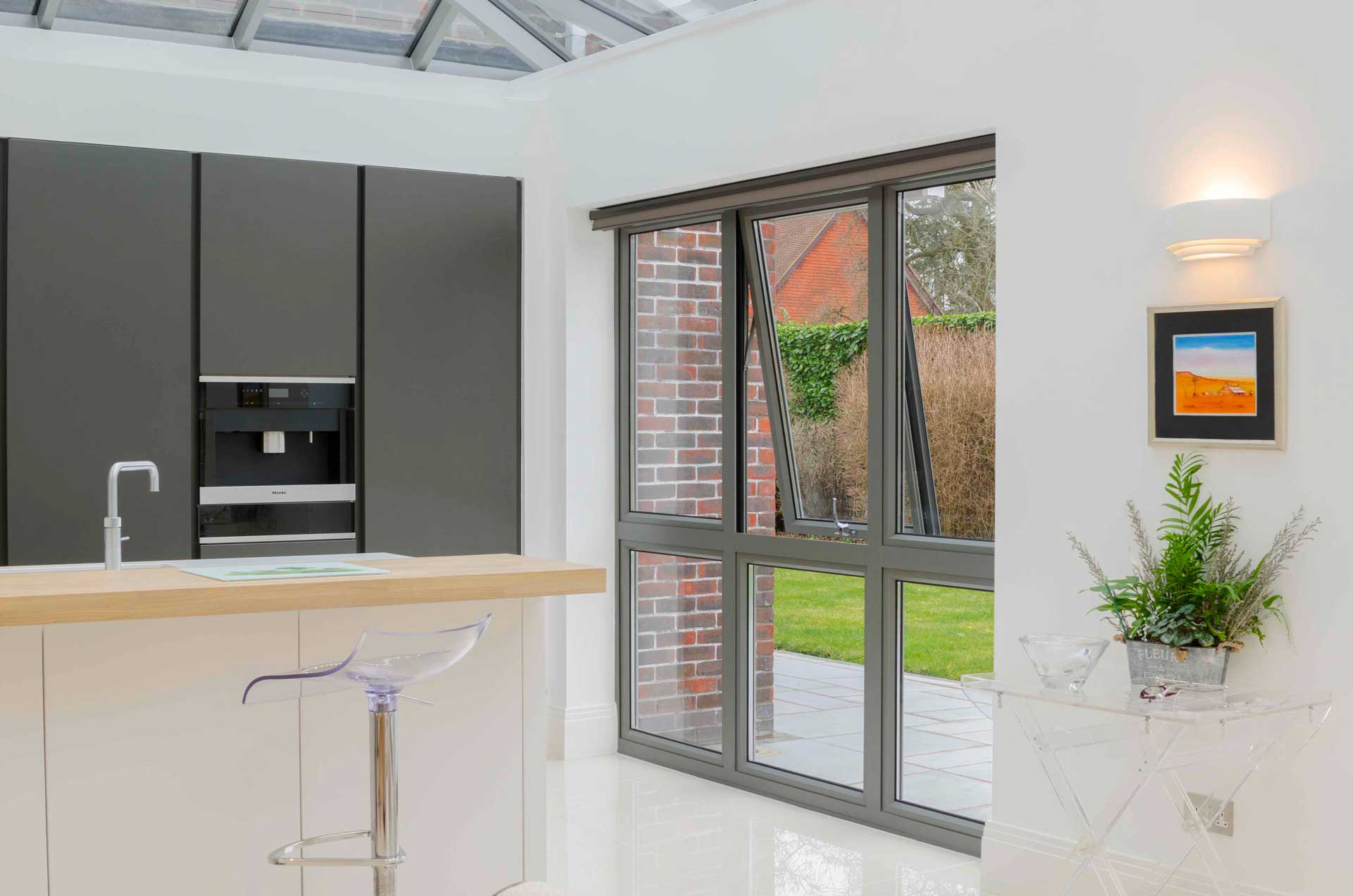 3. Schuco Aluminium Windows
The industry leading German brand is renowned for their high quality aluminium windows; providing high quality profiles to customers and trade suppliers for a number of years. The designs of the profiles combine precision engineering, robust materials and modern design to generate exceptional aluminium window styles. The robust aluminium profile will keep your property protected from attempted burglary as they are fitted with modern locks; helping to keep you and your family safe all year long.
The profiles offer a sleek appearance, without compromising on the impressive functionality. The flexible design allows the frames to be fitted with modern glazing, allowing you to enjoy panoramic views of your Surrey surroundings. As well as this, the Surrey aluminium windows are manufactured to provide better ventilation, keeping your home cool during the hotter months of the year, enabling controlled air to be exchanged, without the need to open the window.
Schuco offer a great range of aluminium window styles, perfect for any style home. The styles include casement style windows, bow and bay window profiles, flush sash casement windows, French window profiles and tilting windows.
Have you got any questions about our Schuco aluminium windows? Get in touch with our team today, and they can provide you with all the information you need.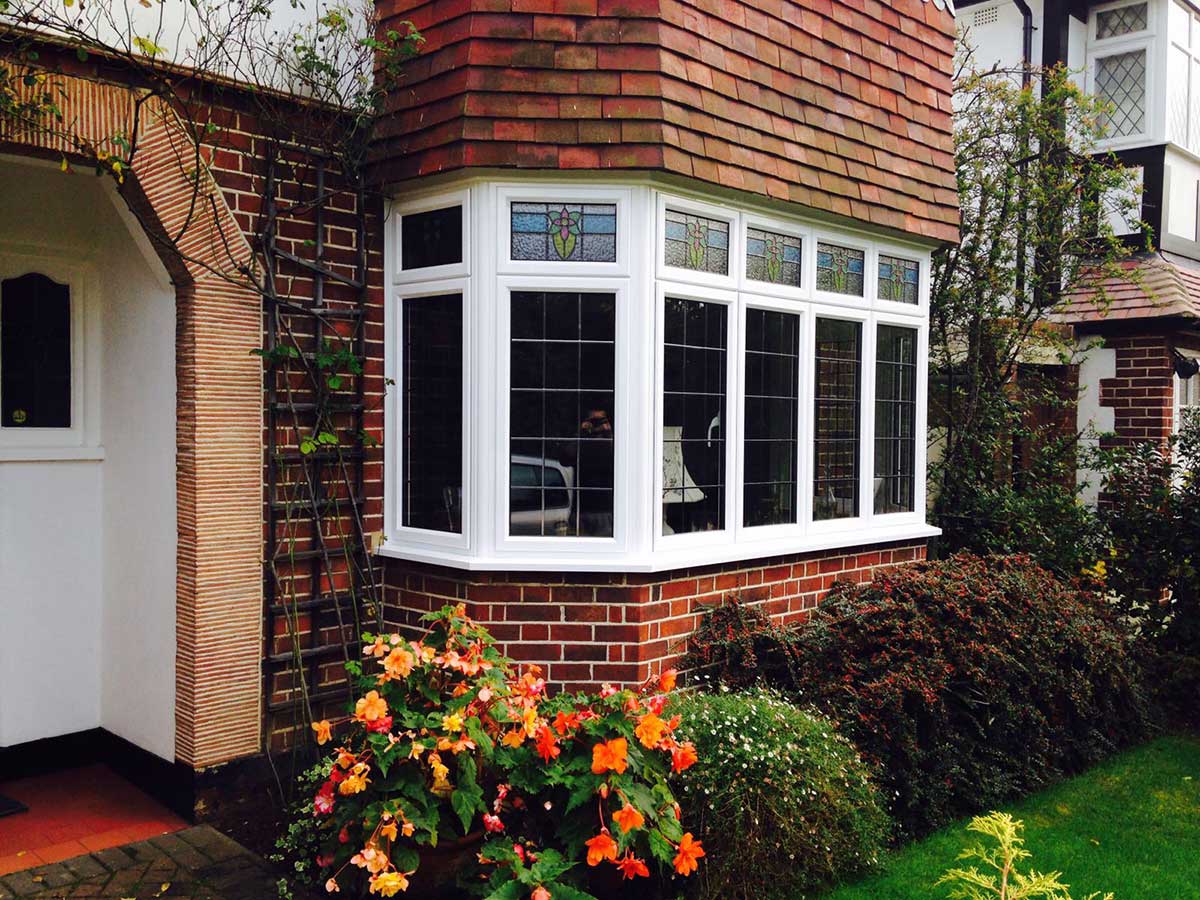 4. SMART Aluminium Windows
We also offer the SMART Heritage 47 aluminium window. This profile is one of the slimmest designs on the market offering sightlines of 59mm, making it the perfect modern addition to your home. They have been carefully designed to replicate the look of original steel windows. They offer a stunning heritage aesthetic; easily allowing you to create a heritage home with steel alternative windows. The aluminium windows come in a range of RAL colours as well as dual colour options, allowing you to control both the interior and exterior frame visuals.
As well as their charming aesthetics, the aluminium windows in Surrey will also provide you with exceptional standards of thermal performance, keeping your property well insulated all year round. Boasting U-values of 1.5W/m²K with double glazing, you can enjoy a warmer home and reduced energy consumption.
SMART offer a stunning range of aluminium windows that offer heritage aesthetics. The options available include casement style windows with a stepped sash. This design is available in a variety of configurations, allowing you to create aluminium windows that are as bespoke as you need to them to be.
To get a quote for your new SMART aluminium windows, try our online quoting engine today. You can get a personalised price, and design the peerfect replacement windows for your Surrey home.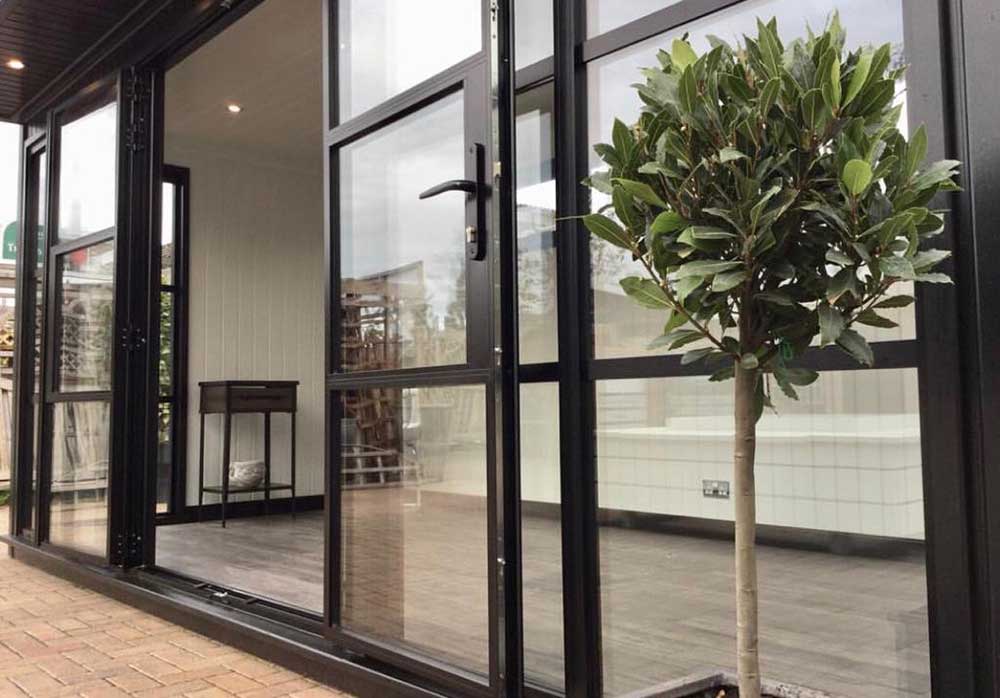 Aluminium Windows Prices, Surrey
Have you been inspired by our range of aluminium window? If so, then GHI can help turn your double glazed aluminium windows designs into a reality. We have a range of styles and designs you can choose from, so you can rest assured that you'll find the perfect window style for your home.
Why not try our online quote engine and you can receive a free online quote for your new Surrey aluminium windows Just enter in your details, and you can get a personalised quote within minutes.
Alternatively, if you would prefer to speak to a member of our team, then we would be happy to answer any questions you may have and provide you with any advice you need. You can give us a call on 0800 791 4582 or send us a message via our online contact form.
Start Your Surrey Aluminium Windows Quote!
Aluminium Windows FAQ's
Is An Aluminium Window Better Than A uPVC Window?
Aluminium windows are designed and manufactured using robust materials. They offer impressive levels of security as well as durability. An aluminium window will offer slimmer sightlines than their uPVC counterparts meaning they are perfect for modern and heritage properties alike.
What Are The Benefits Of Investing In Aluminium Windows?
When choosing Aluminium windows, they are incredibly resistant to the elements. They offer an incredibly flexible profile allowing them to be manufactured and designed to suit many styles of homes. They provide slim frames to maximise glass and lighting into any Surrey or London property.
Categories: Aluminium Windows